Try This Cabbage Patch Doll Mermaid Makeover
One of my big weaknesses is the ever lovable Cabbage Patch dolls. What, oh what, possesses a grown woman to love playing with dolls? I don't know, but if I can't play with dolls I don't want to be thought of as a "grown woman", because it doesn't sound like any fun at all!
This piece of fabulosity was actually a LoveAgain doll. She was donated by a kind member of the LoveAgain Doll Project Facebook group (thanks, Heather).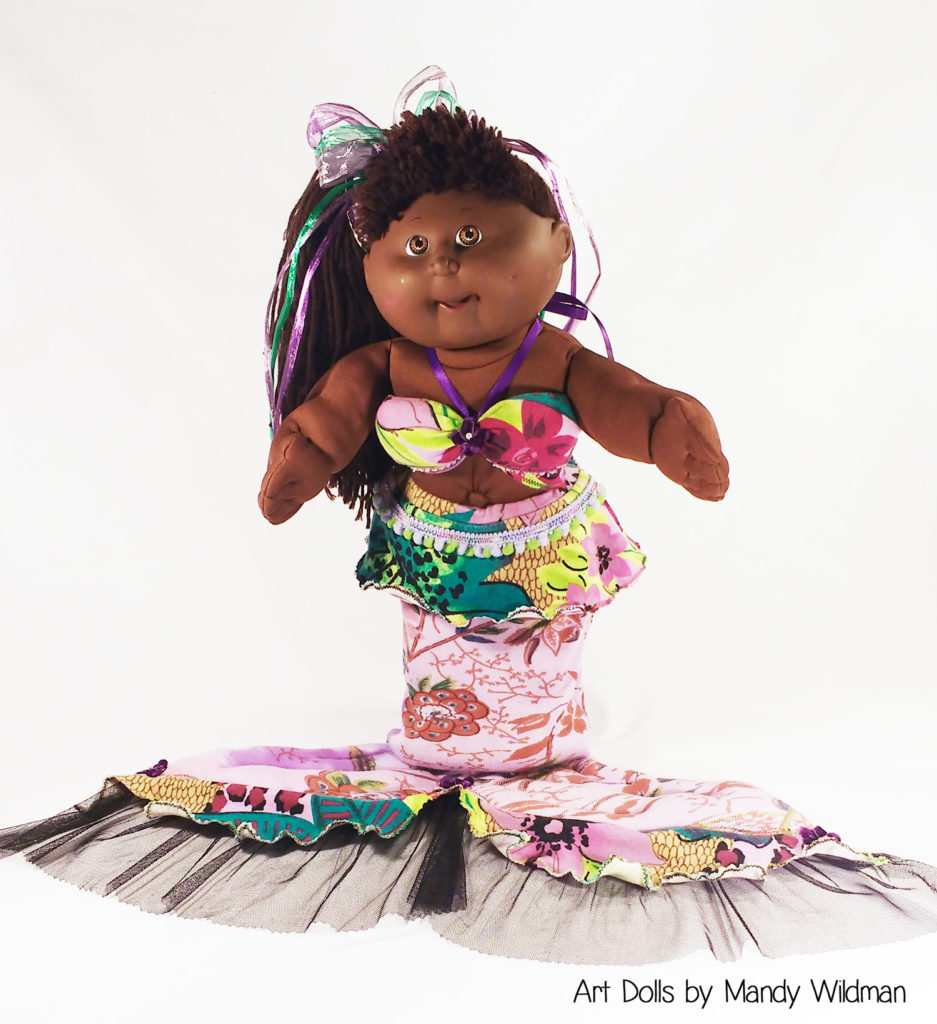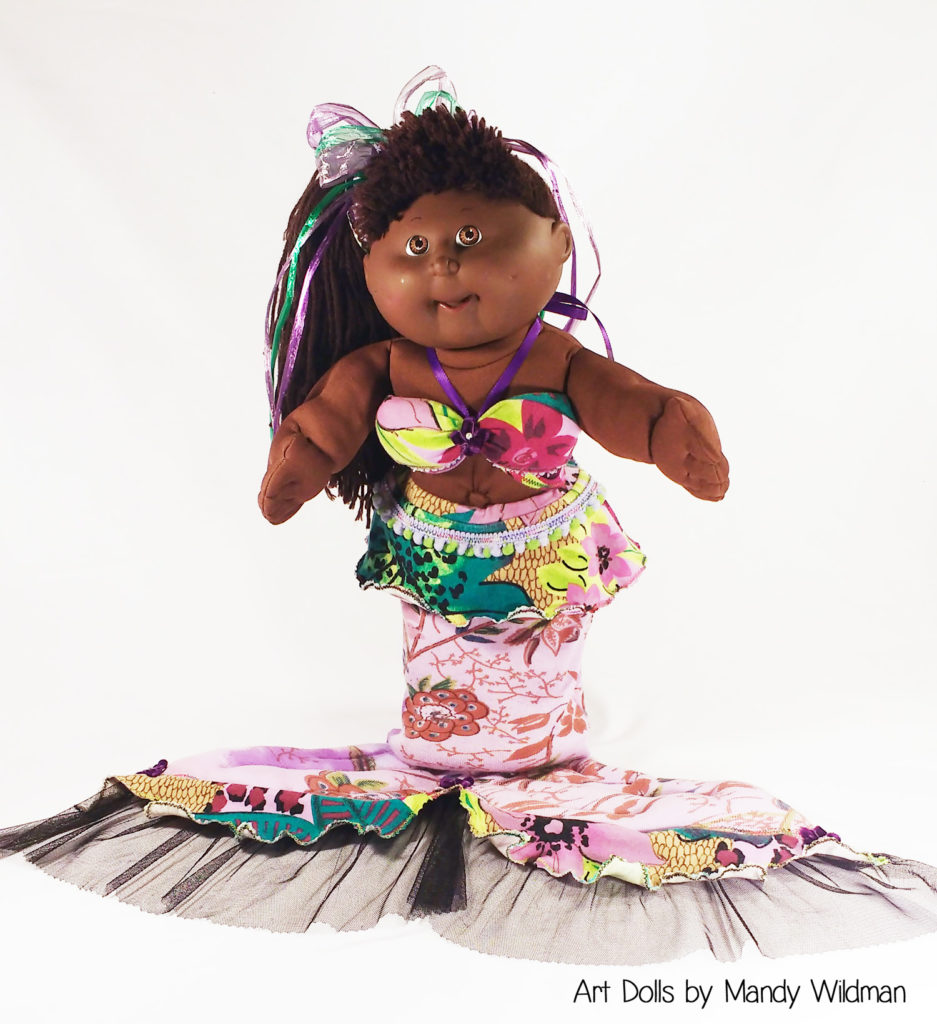 She was specially requested as a gift for a very deserving woman who gives so much to her community that she leaves very little time for herself. She NEEDED a mermaid Cabbie!
I couldn't wait to get started on this sweet little Cabbage Patch doll who had so much to offer. Here's what she looked like when I first met her: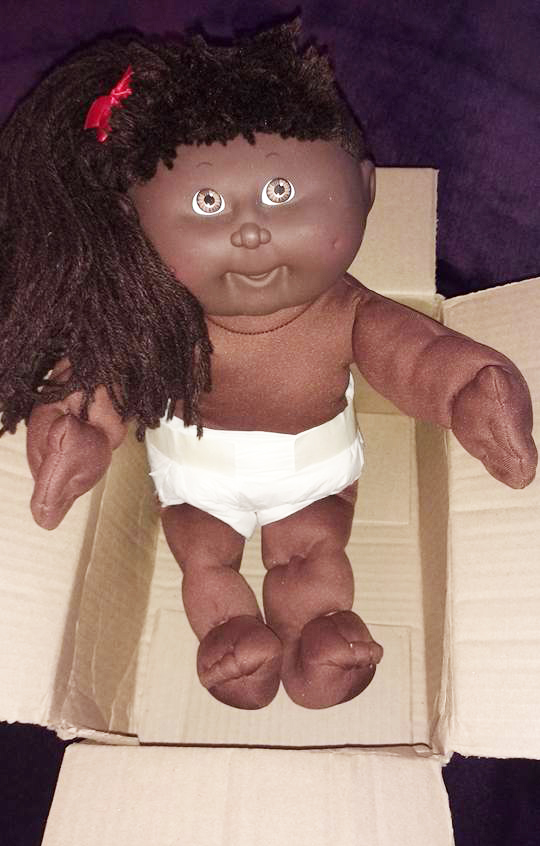 Right out of the box she was so sweet and eager to please her new mama, I had to get started on her right away, of course. Never mind the fifty million other crafting projects and upcycled garments that were waiting for me in my studio.
She was given my special Cabbie spa treatment (although she was pretty clean to start with – but just in case).
Then I dug through my ridiculously vast stash of gently pre-worn (and vigorously pre-washed) clothing and trims and scraps and went to town.
Next, I grabbed my trusty Sassy Cabbie Mermaid sewing pattern and started chopping, stitching, fixing and even a dab-of-lipstick-ing. Here's how she turned out.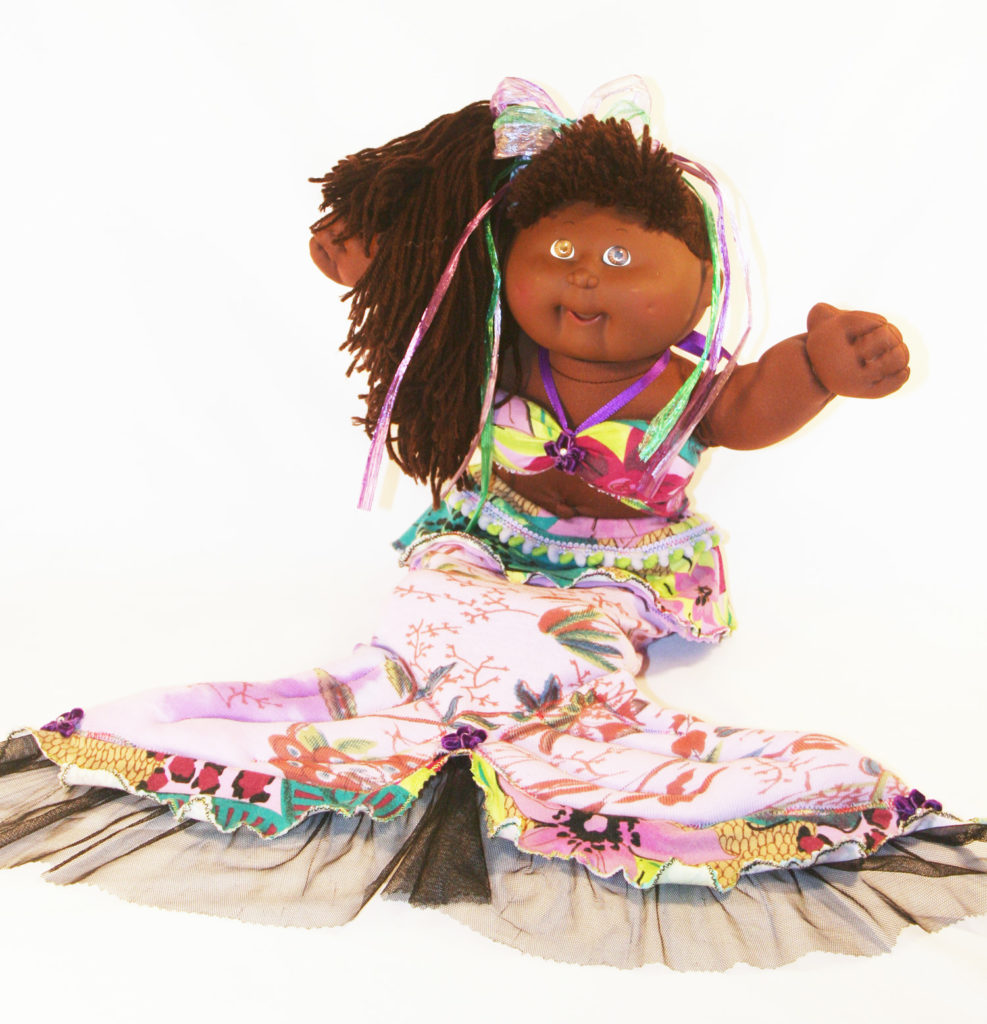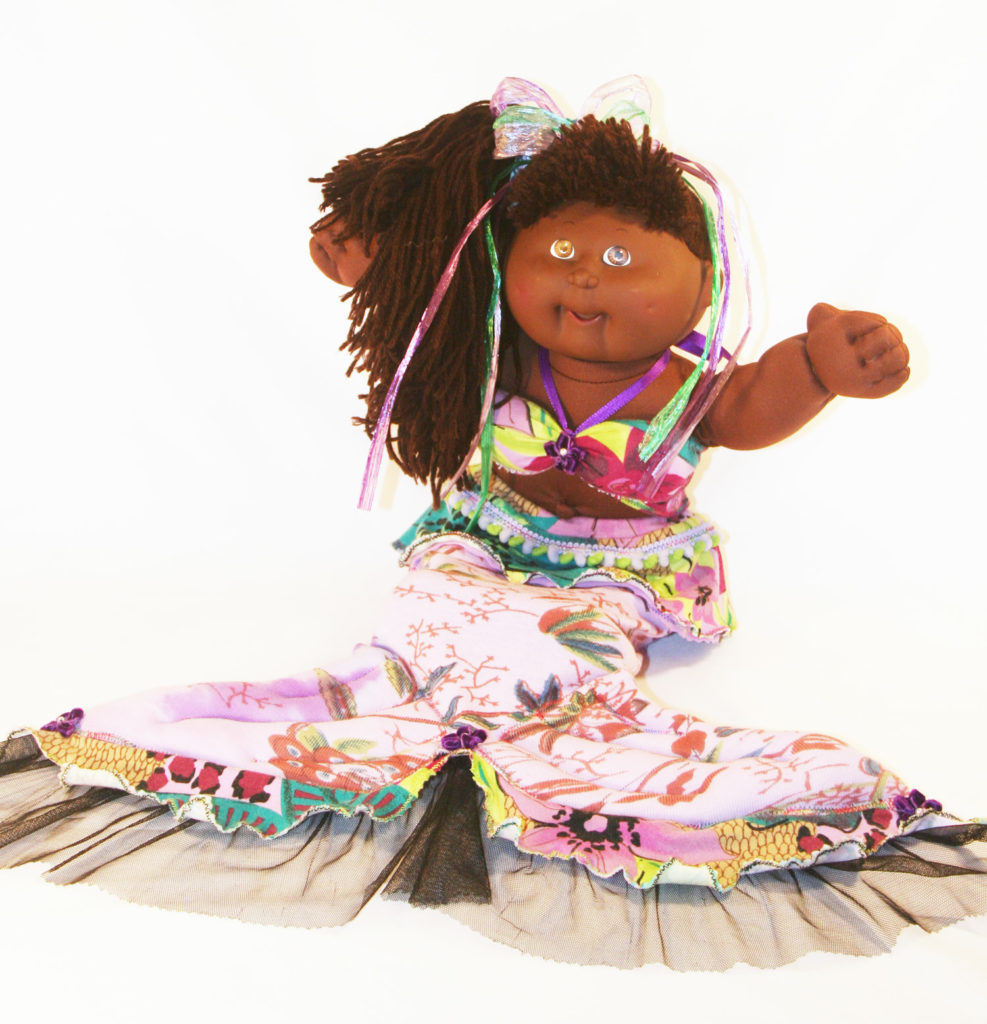 I used some leftover gift wrap raffia for her hair.
She makes a pretty good sassy mermaid, don't you think?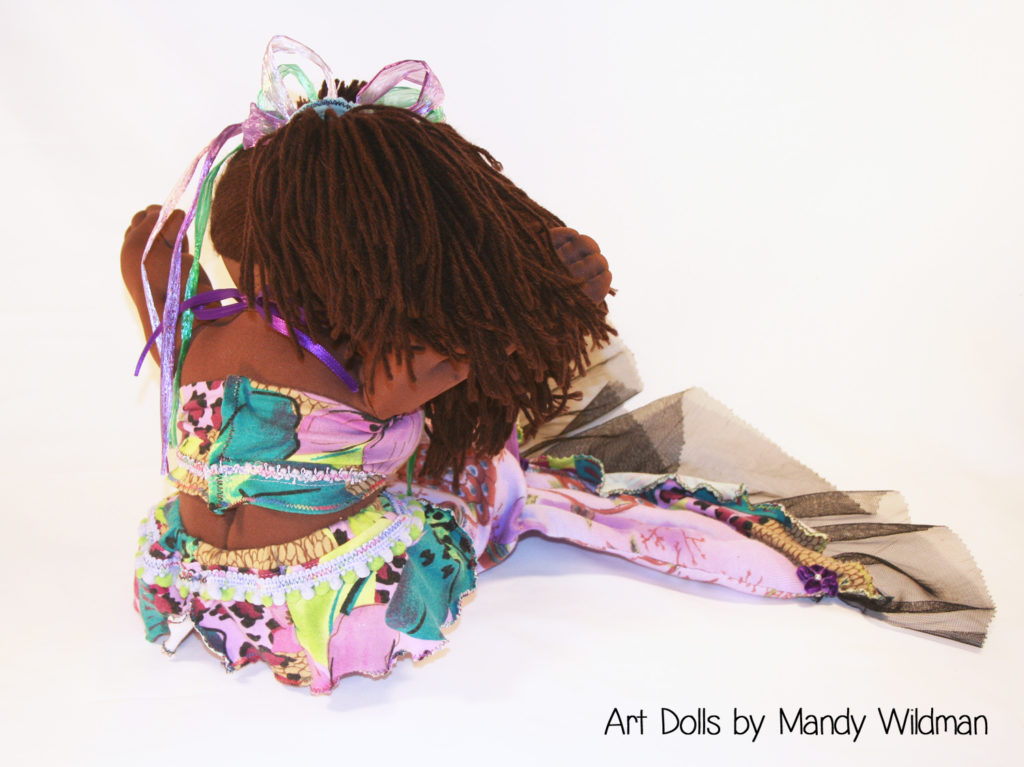 And what's a mermaid outfit without a little butt crack showing?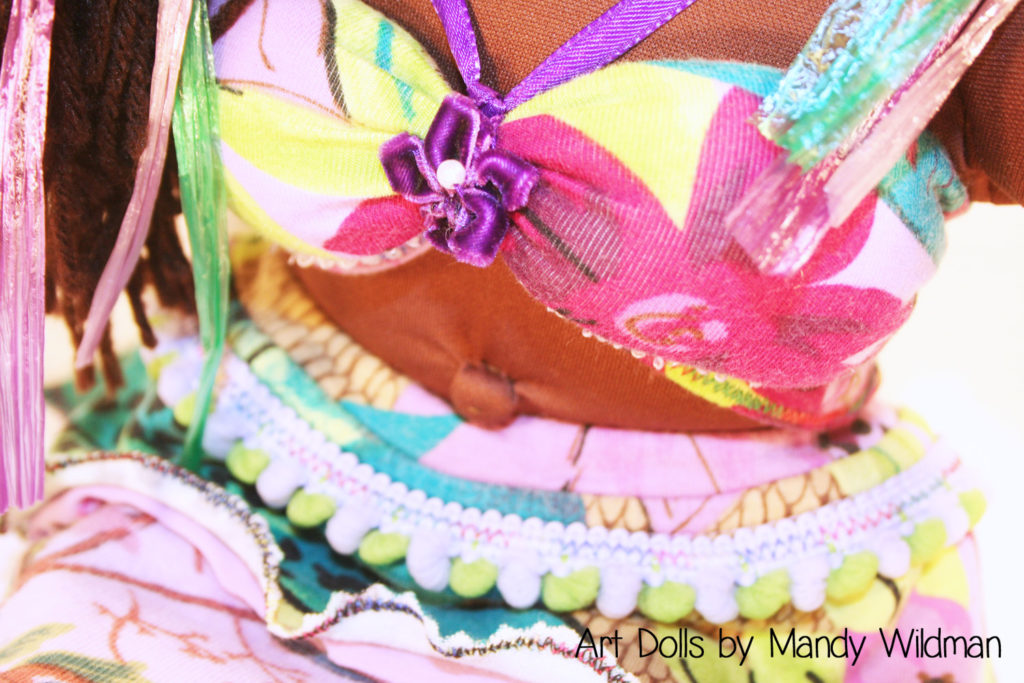 Some deets of the reclaimed scraps of tulle and trims for the curious . . .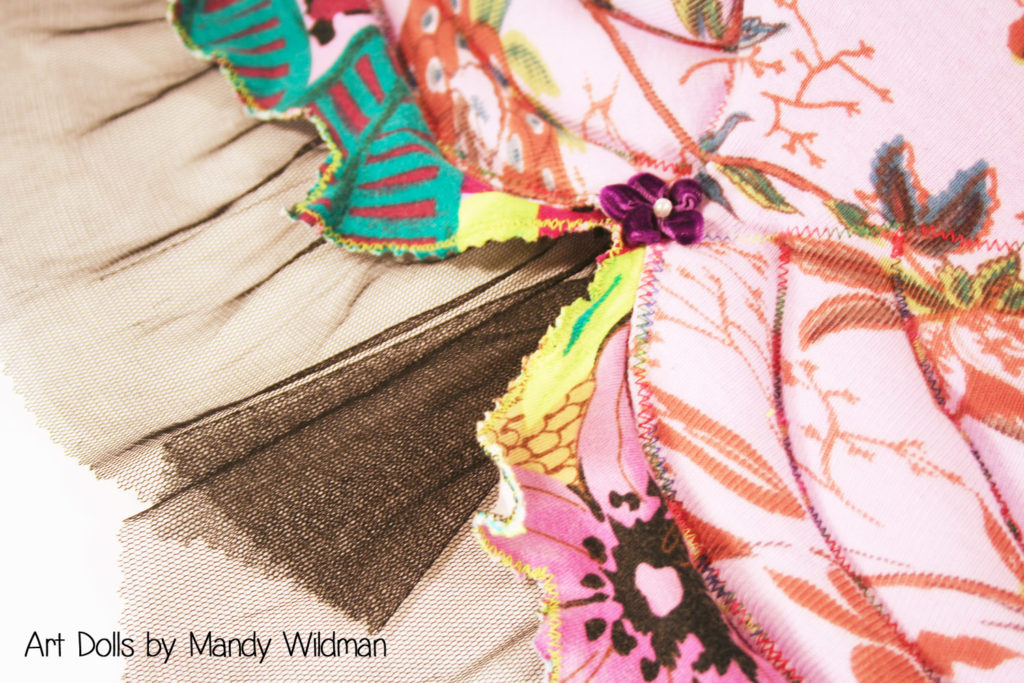 . . .gotta love the campy fish tail!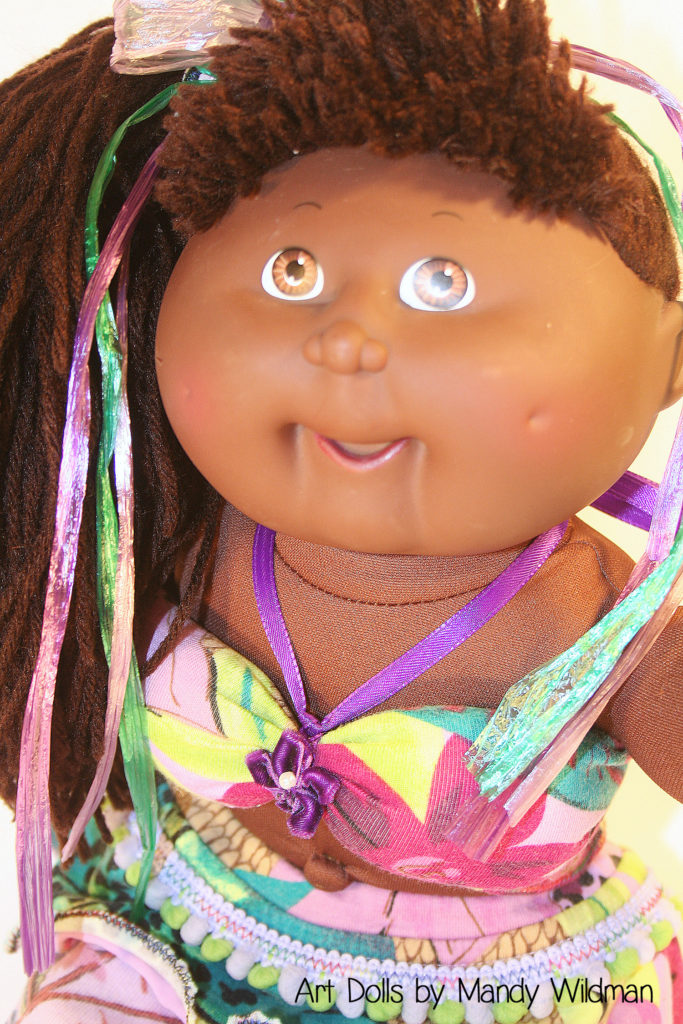 Have you ever found an old Cabbage Patch Kid doll at a garage sale – or maybe even in your closet?
Why not fix her up and make her into a mermaid? All the instructions are in my Sassy Cabbie Mermaid pattern.
Feel free to ask questions in the comments. And send me pics of your beautiful creations – I'd love to see them!
Hugs,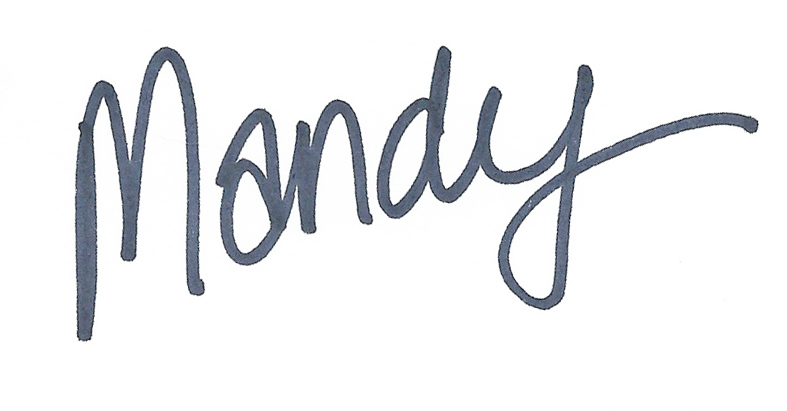 Mandy
amzn_assoc_placement = "adunit0";
amzn_assoc_enable_interest_ads = "true";
amzn_assoc_tracking_id = "myvibrantworl-20";
amzn_assoc_ad_mode = "auto";
amzn_assoc_ad_type = "smart";
amzn_assoc_marketplace = "amazon";
amzn_assoc_region = "US";
amzn_assoc_emphasize_categories = "2617941011,672123011,133140011";
amzn_assoc_linkid = "bdc47110cdc0376ab99f6395b1ac3556";
amzn_assoc_fallback_mode = {"type":"search","value":"sewing"};
amzn_assoc_default_category = "ArtsAndCrafts";