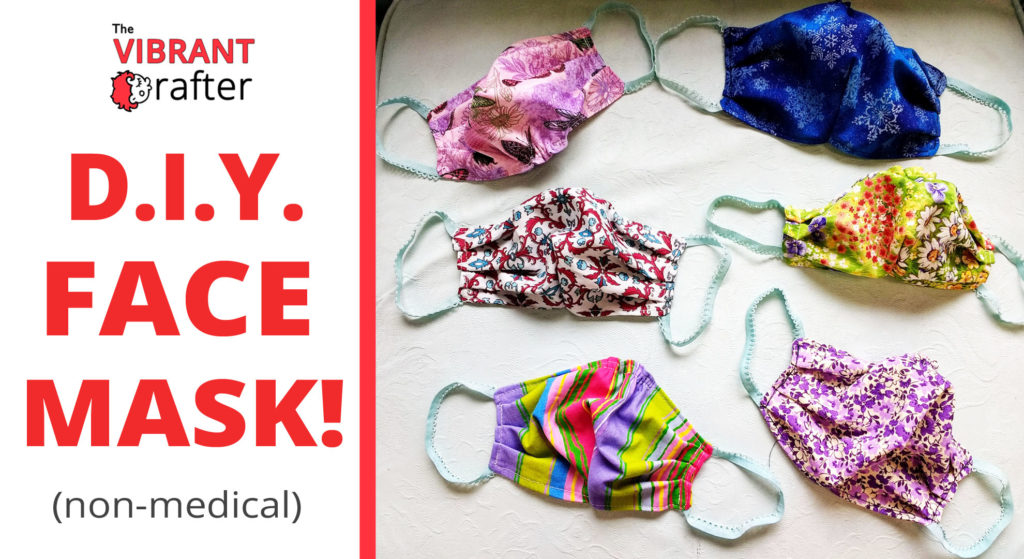 DISCLAIMER: 3/22/20 This is NOT a medical grade face mask! It is NOT a substitute for an N95! It is simply an improvement over a bandanna or a scarf if you are a health care professional (HCP) and Personal Protective Equipment (PPE) is not available.
Before you watch the video tutorial, grab these materials:
DIY Face Mask Materials List:
Fabric scissors (I like these)
Thread
100% cotton fabric (think quilting fabric. I like the Robert Kaufman. It's cheap and cheerful.)
1/2″ elastic (it's in very short supply on Amazon, but here's some.)
12″ ruler
Pencil or disappearing ink sewing pen
NOTE: If you can't get elastic anywhere, then use ribbon or chop up a soft cotton jersey top into small strips and make stretchy tie-strings for your mask.
I really, really, really hope this helps. I've been making these face masks for my family and my local community to at least offer some kind of protection in the absence of approved PPE's.
Please understand that there is NO intent to provide any health or medical advice here! Please refer to the CDC face mask page for further information or recommendations as the coronavirus crisis continues.
Stay safe and well!
Hugs, Mandy Wildman
P.S. (Note: I am an Amazon affiliate so some of the links on this page may go to my Amazon affiliate account and earn me a small amount of money. I appreciate you!)