Make These No-Cost DIY Leg Warmers in 10 Minutes FLAT!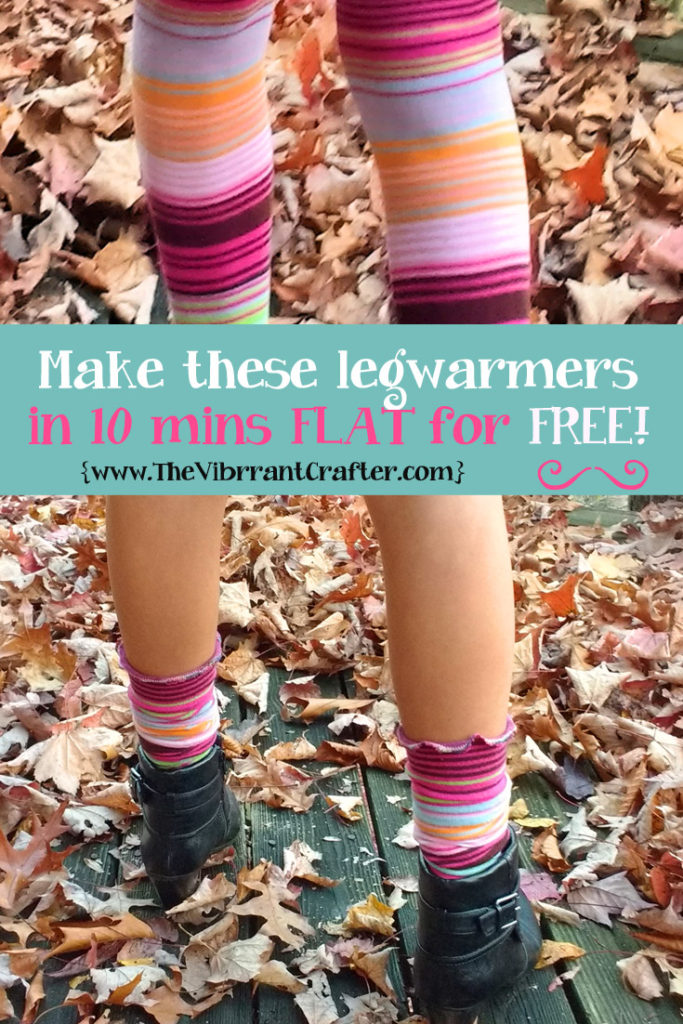 How To Make DIY Leg Warmers From Too-Small Tights
Warm tights are a big favorite in our house. Winters can get mighty chilly up here in the Western North Carolina mountains and us girls like to keep our legs (and other parts) nice and toasty.
But with the rapid rate my twins have been growing lately their tights have become way too small before they've had a chance to wear them much.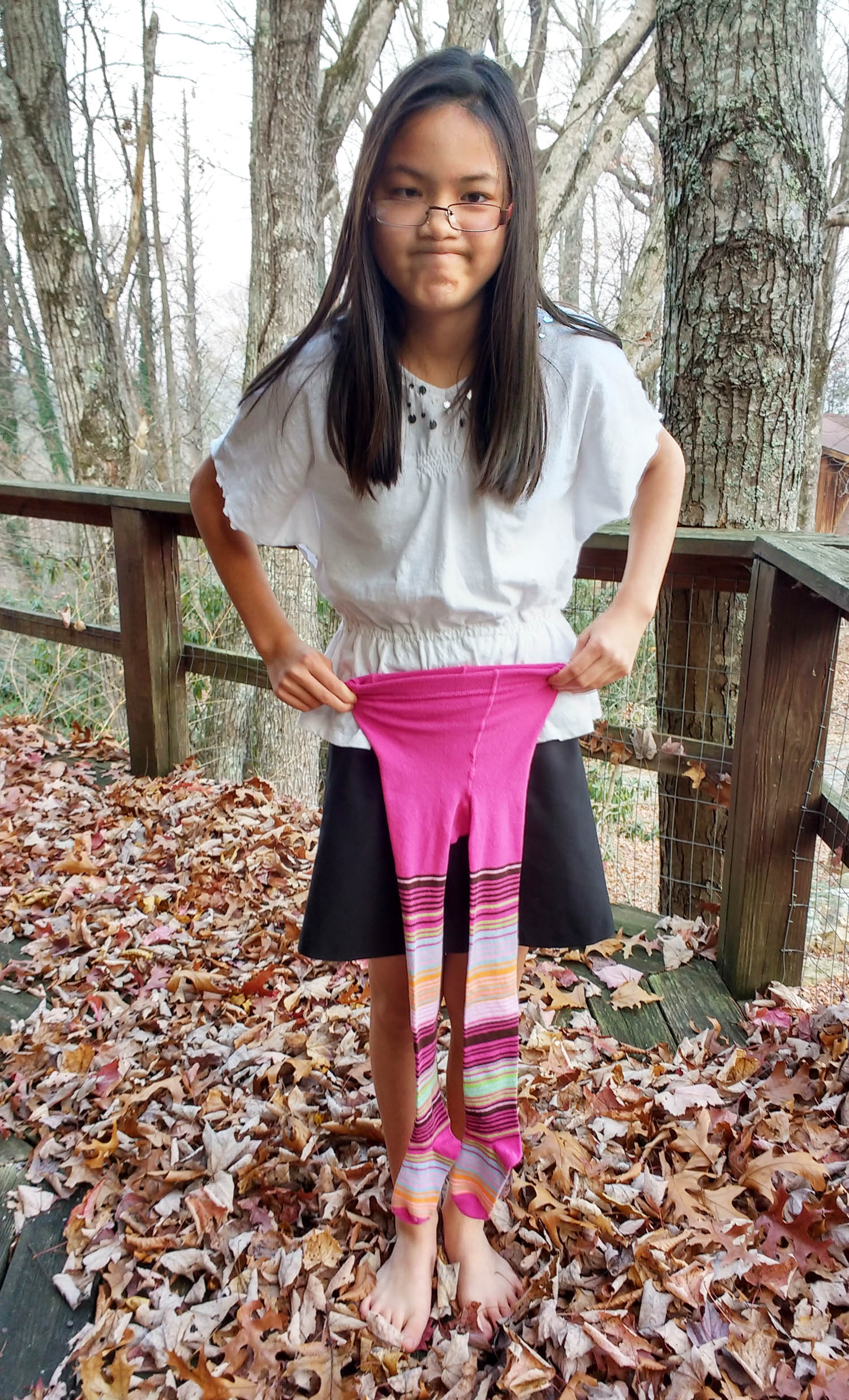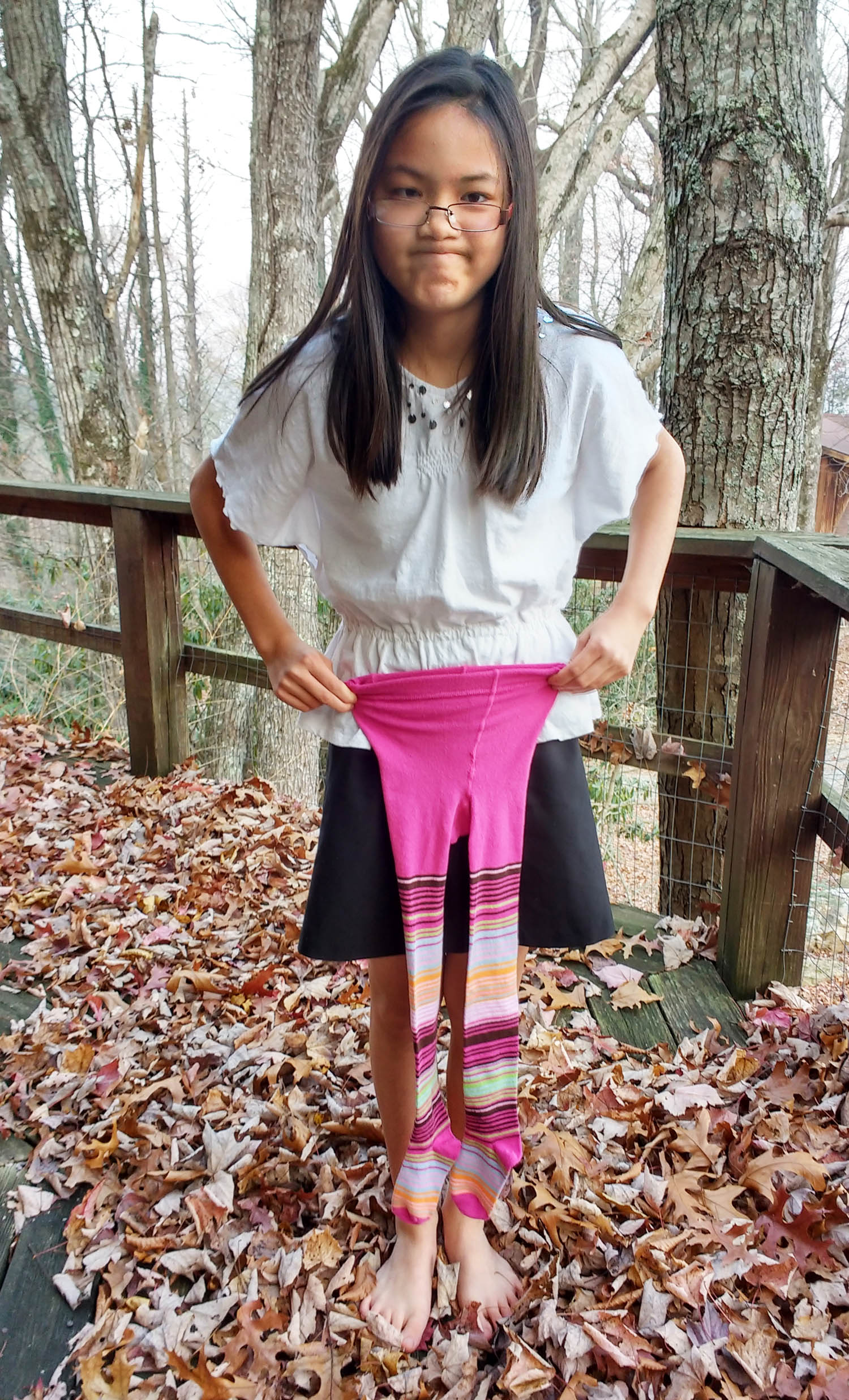 Let's see how we can upcycle these tights to  make some quick and easy DIY leg warmers for Holly, plus a few other nifty things, shall we?
Sewing Ideas for Old Tights
If you've never made DIY leg warmers from too-small tights you're in for a treat! Of course, there are some GORGEOUS leg warmers out there to buy, but we like to be creative and thrifty so we tried this.
First we chopped the too-small tights into 3 parts, like this: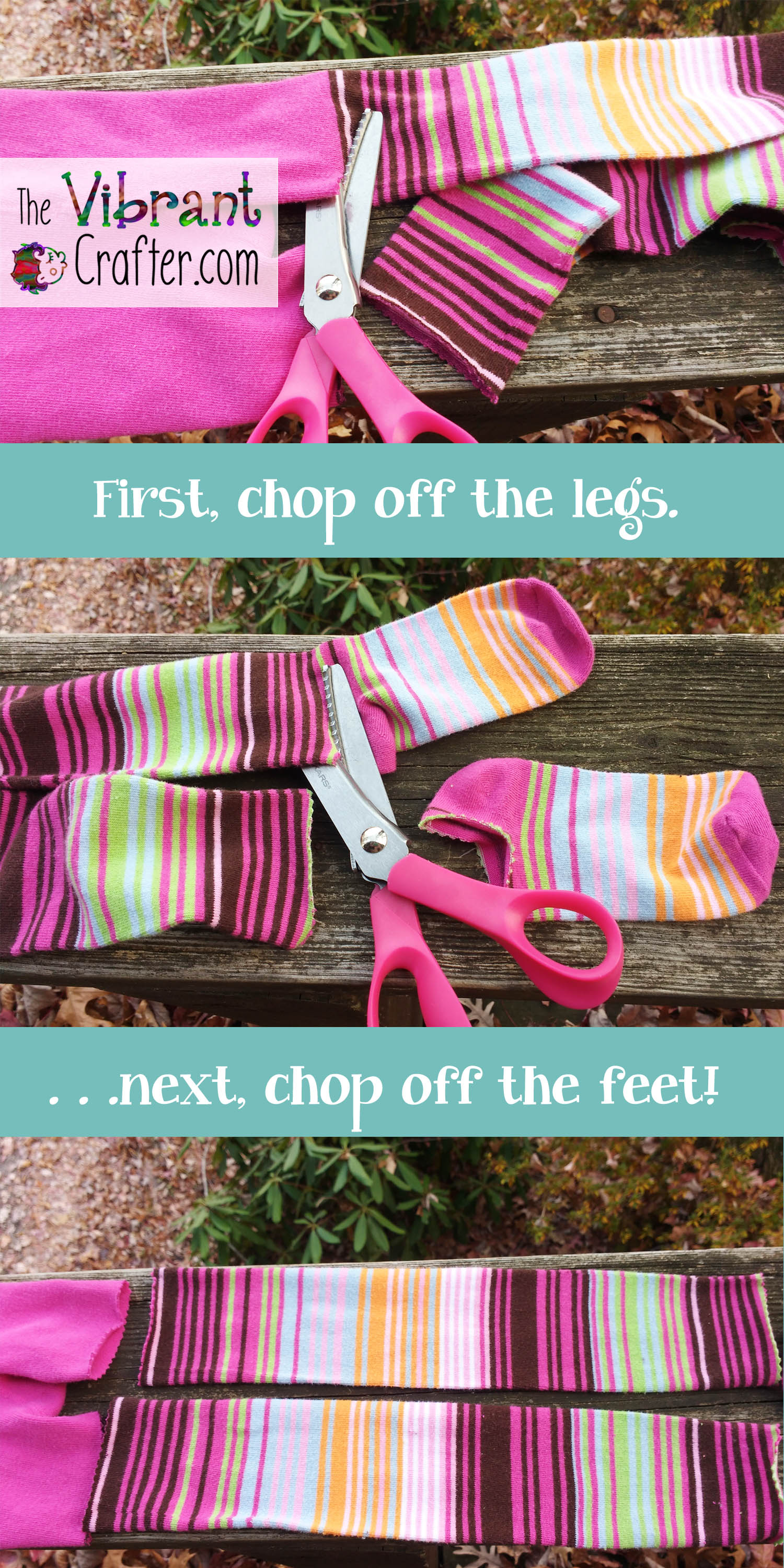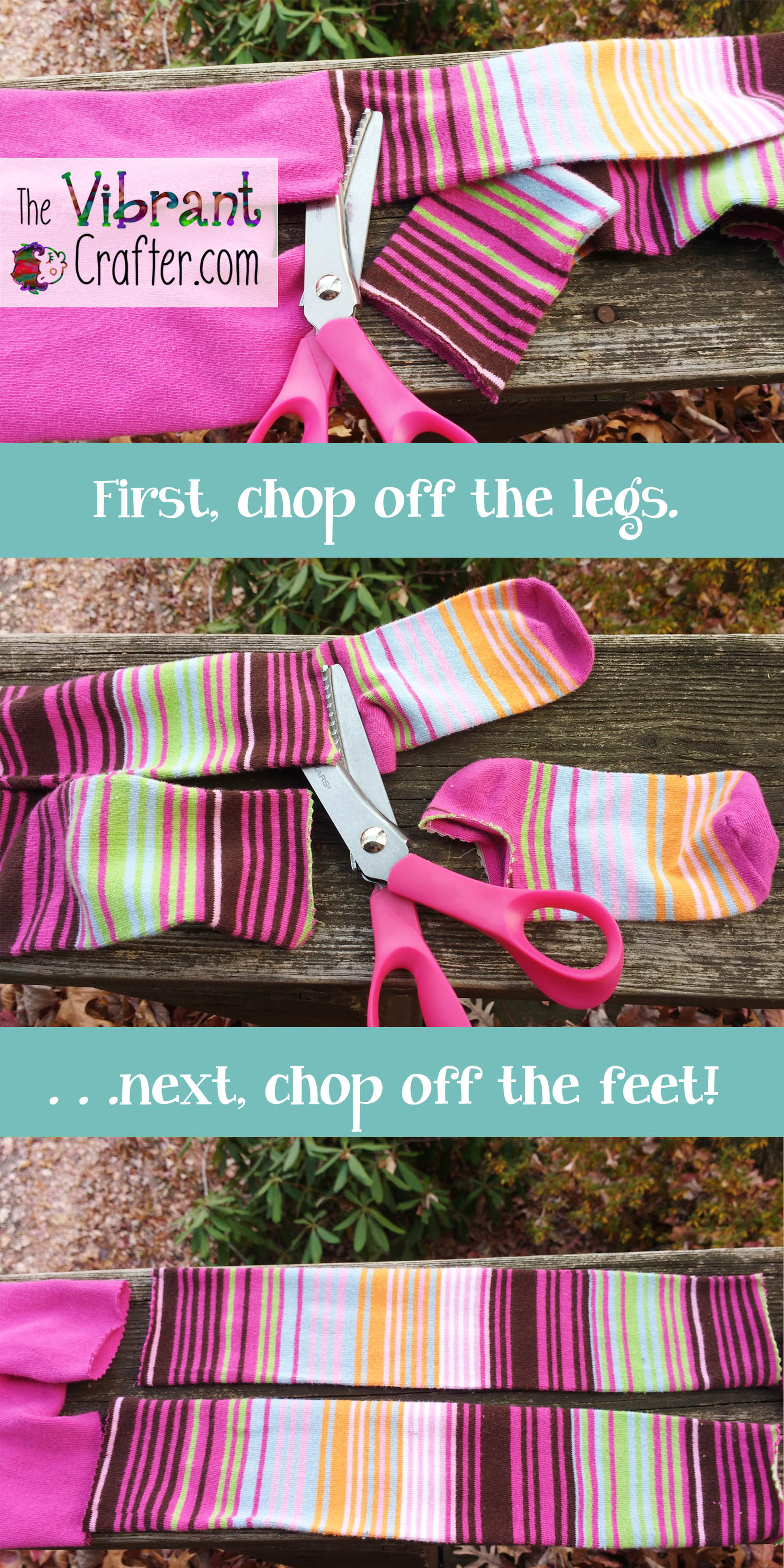 This will give you three fun projects to do:
Number One – The Upper Pants Part of the Tights
Due to the knit material used in the tights, the legs kind of naturally rolled up, forming their own hems see? No need to sew, unless you want to.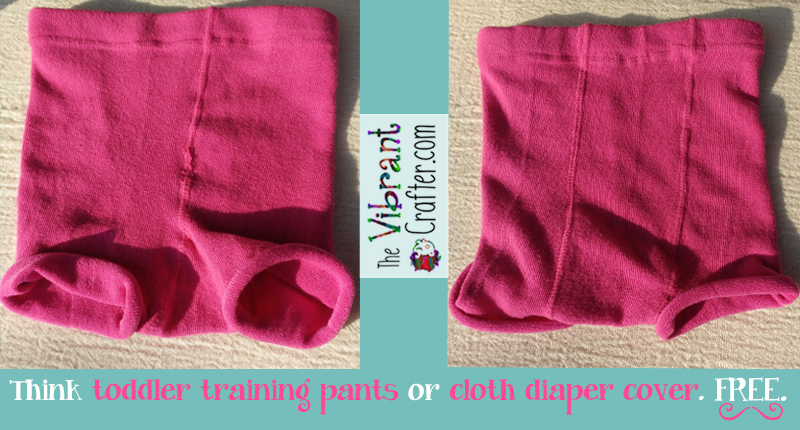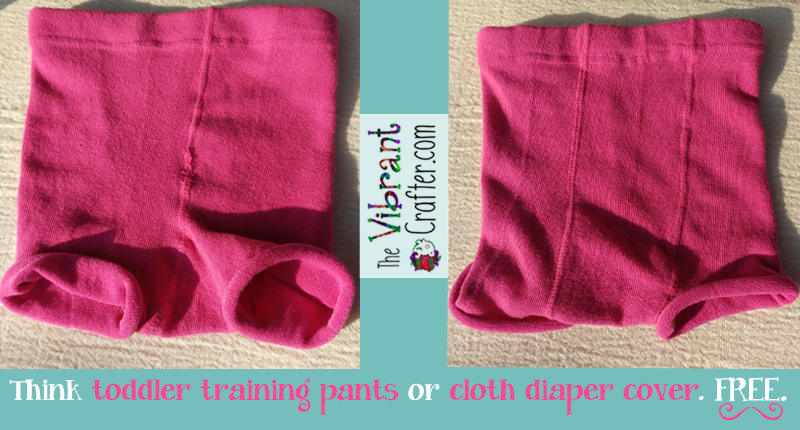 Number Two – The DIY Leg Warmers For Holly
Next, you're going to want to grab the leg parts (because your pre-teen is nagging you for her new fashion accessory) and edge them, Vibrant Crafter style! Just zig zag like a maniac two or three times around, stretching them a little (or a lot) as you go.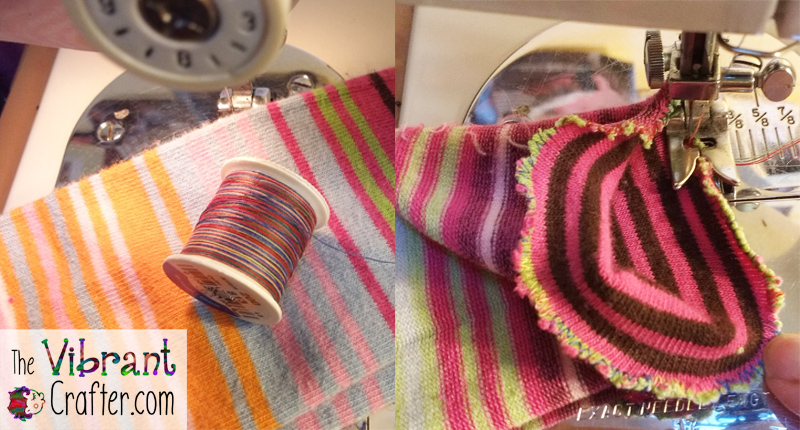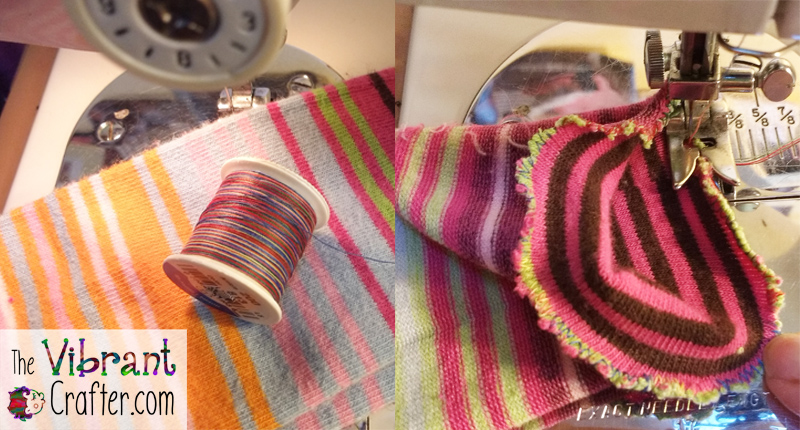 This will give you a really cool jaggly edge and it is positively my favorite way to "hem" anything.
But if you are a more traditional crafter, then go ahead and make a regular hem, sewing it once around with a straight stitch and then again with a zig zag stitch. (That's all my old yard sale sewing machine can do. Sing with me, "Jukis, Berninas and Pfaffs, oh my!").
And voila! A stylish girl with happy legs!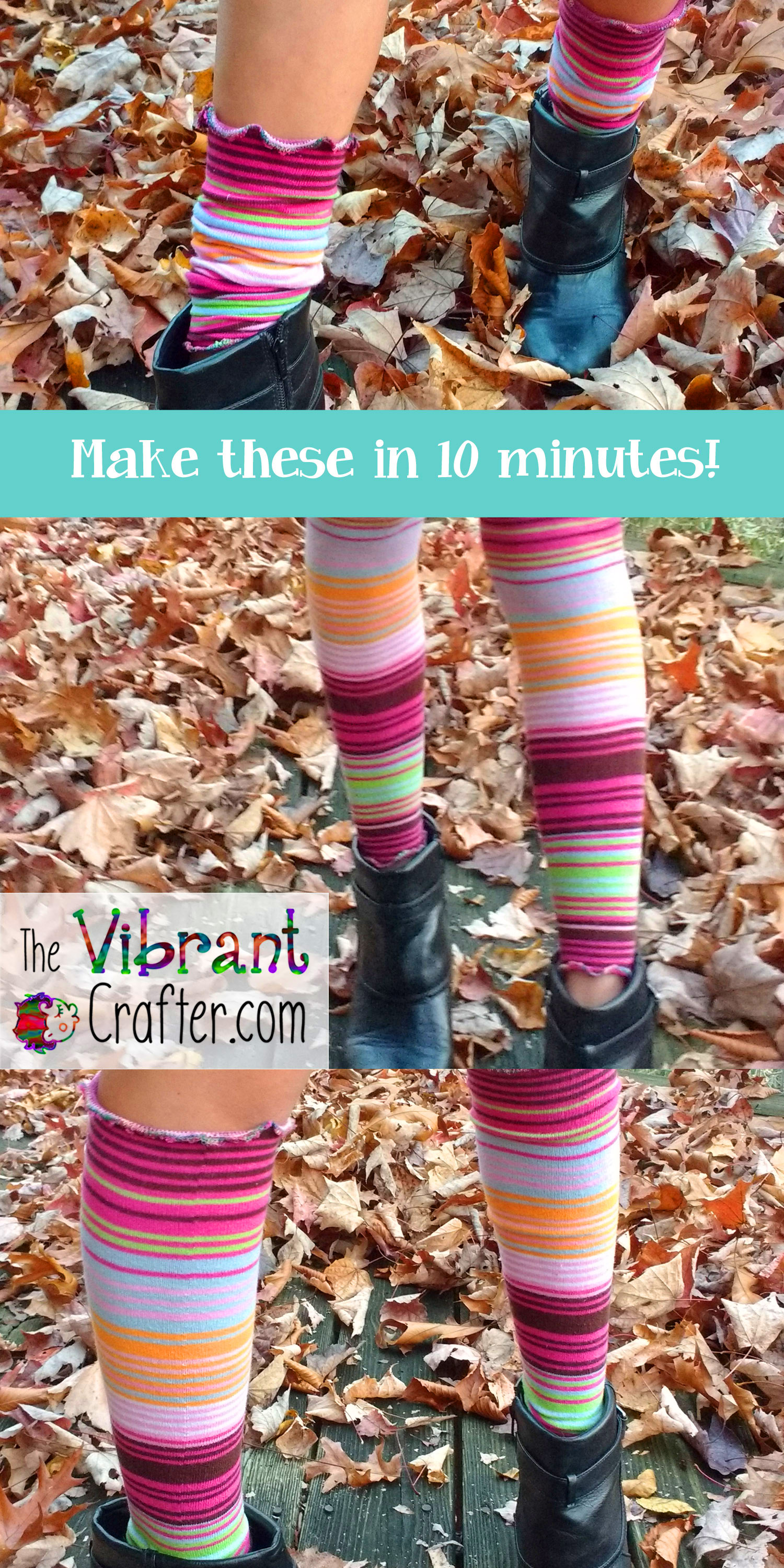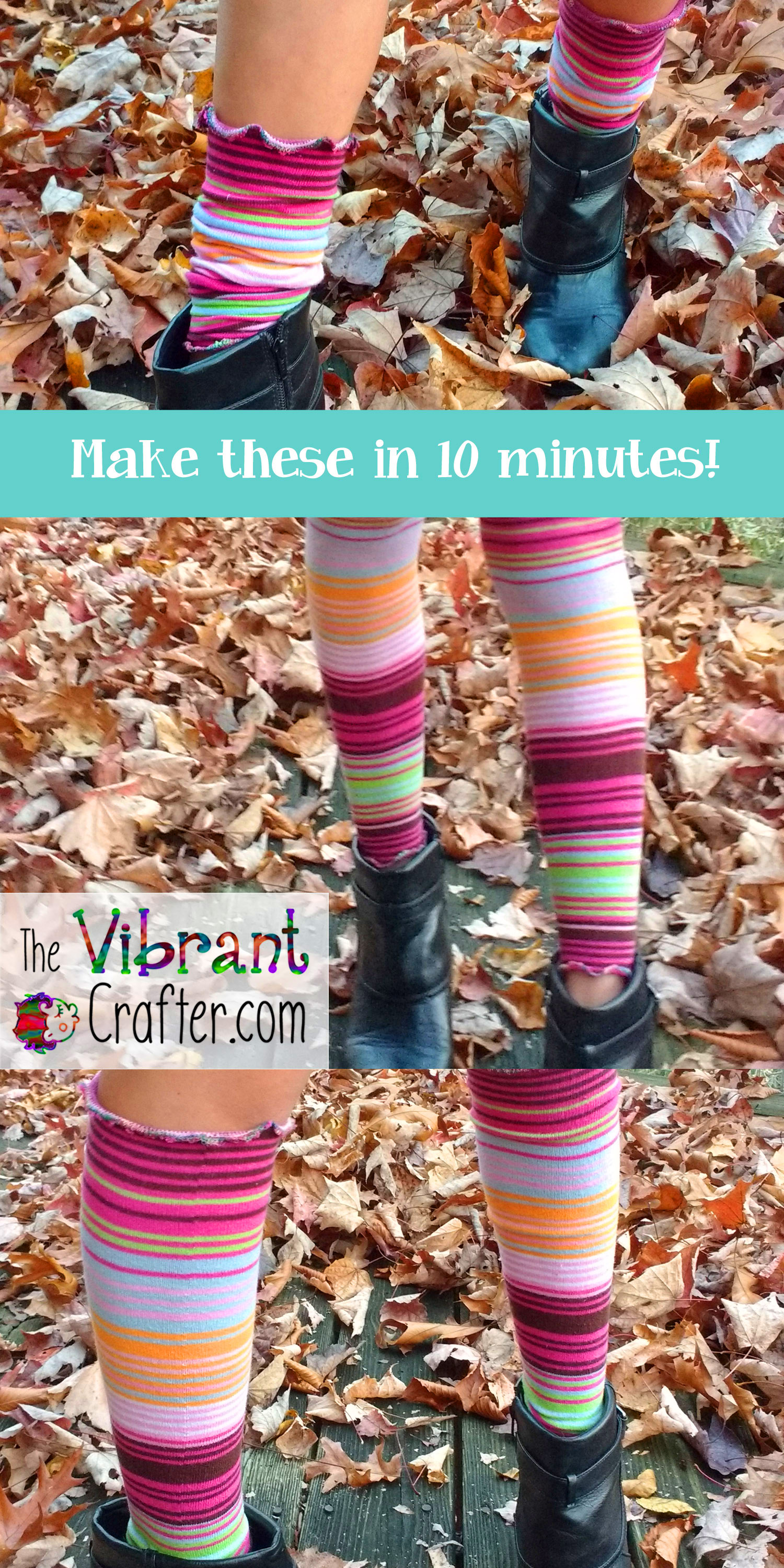 Now, this blog is getting LOOOOOONG, so I am going to talk about Number Three – DIY 18 Inch Doll Panties – over here.
Enjoy, and happy vibrant crafting!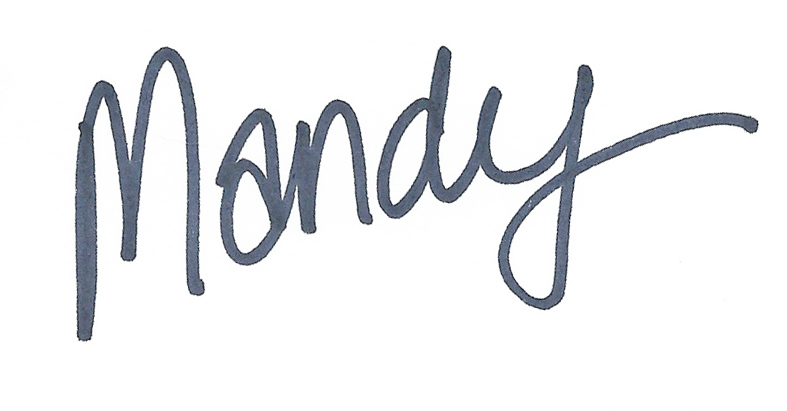 Mandy
Pssst: There may be some affiliate links on this page to products and companies I really, really like. 🙂