How To Make Scrappy DIY Fingerless Gloves and Arm Warmers In Less Than An Hour!
It started getting chilly around here in Western North Carolina (and elsewhere) and I decided it was time to fashion some scrappy DIY fingerless gloves and arm-warmers from some pieces of fabric I had lying around. The results were so fun (and warm) I was quickly hooked. See the fun buttons and the weird and wonky appliques? Yum!
First I made a pair for my daughter Jasmine – my blue-turquoise-purple girl:
Of course, my other daughter Holly then had to have some (yes, it's a twin thing):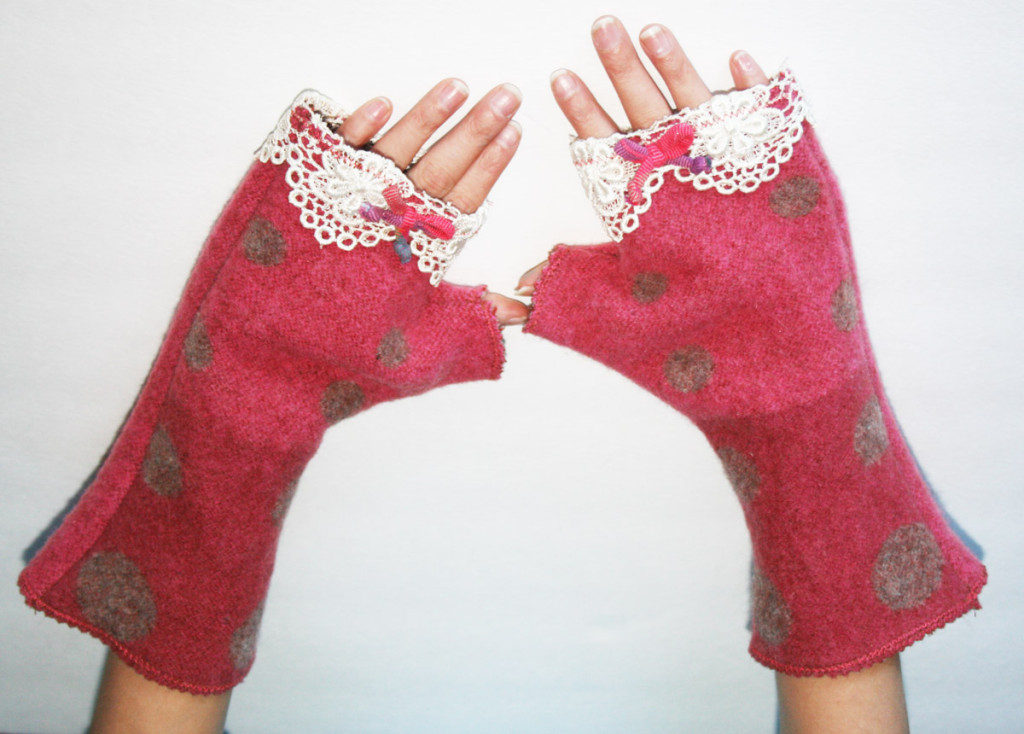 And Holly – being a pink-red-orange girl, had to have these. She insisted on the lace trim and of course, a sweet little bow. I made them from a moth-eaten wool scarf (carefully avoiding the holes!) and they look SO cute on her!
Ridiculously Easy DIY Arm Warmers in Less Than 20 Minutes
We couldn't stop.  Making funky gloves and arm warmers and wrist warmers and ankle warmers and leg warmers in all colors from my scrap stash became completely addicting.  We just had to have more, and more, and more fingerless gloves and arm-warmers for ourselves and our friends.
No gently-worn, too-small top or sweater was safe in our house! The girls were having a blast and we even started cutting up old tights to make pretty leg warmers.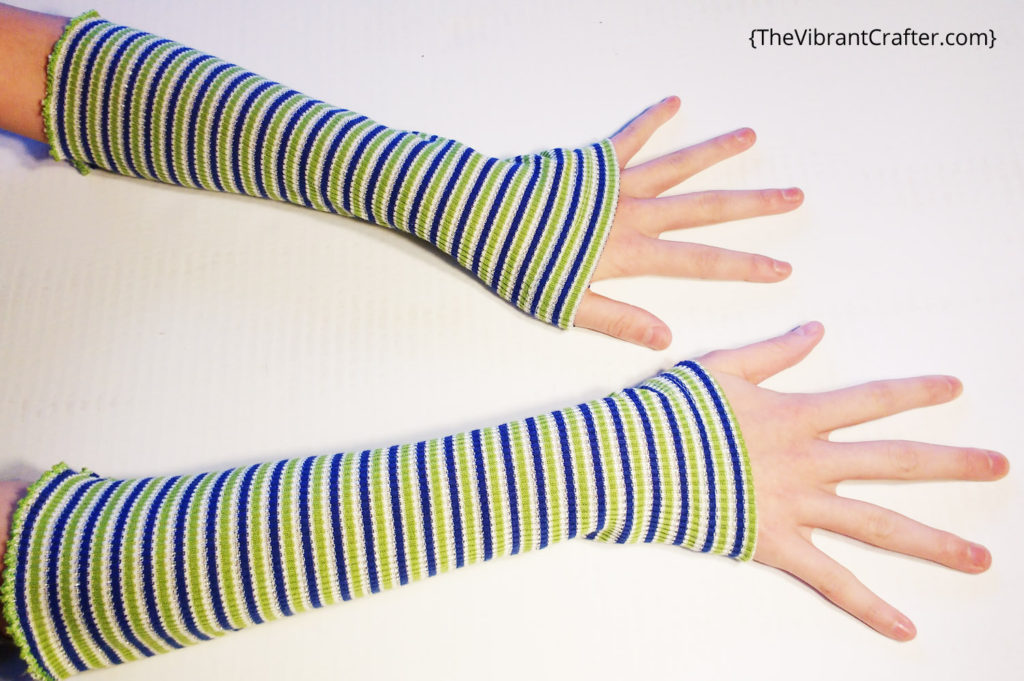 Well, after all this excitement – you know what happened, right? Yes – MAMA had to have some!
Mama (that's me, in case you were wondering) is a crazy colors woman who is also a big fan of purple and this was the result, made from the sleeves of an old sweater that I'd used for another project (Jasmine is the hand model in this pic):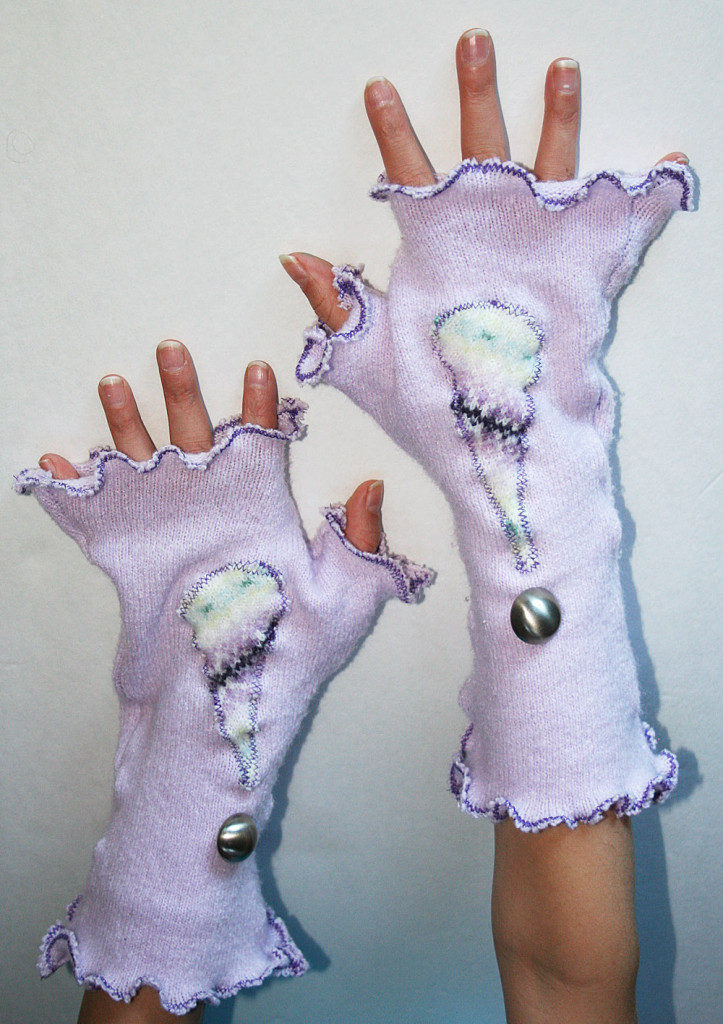 Well, you know me – anything that's easy and cheap to make from old clothes is something I have to SHARE with the world!
So I've made a step-by-step sewing pattern and tutorial going into detail about how to make these nifty DIY fingerless gloves – I call them Glovelies(tm) – in the right size for you or someone you adore.
I'd be thrilled for you to have my Glovelies sewing pattern absolutely free as a special gift from me.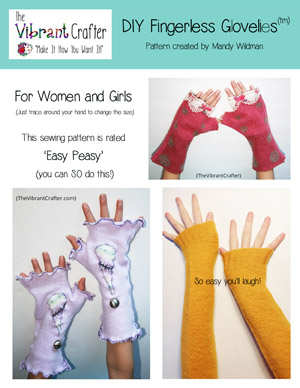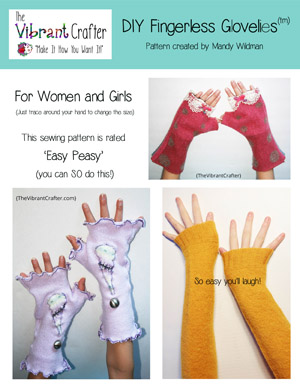 To get my DIY fingerless gloves printable pattern, all you need to do is to sign up for my email list below. Once you've confirmed that you are a beautiful human being you'll get a link to download the .pdf version. Enjoy!
Hugs and blessings,
P.S. You may notice some affiliate links in this blog which help me to bring you these free crafting projects. However, all my opinions are my own – I don't share what I don't love. 🙂