Hi there (drum roll please)! Today we're going to make not one but TWO pairs of DIY 18 inch doll panties from the leftover feet that we cut off, remember?
This is a continuation of a previous blog I did where I talked about how to make free DIY leg warmers from an old pair of knit tights.  We also made some toddler training pants / cloth diaper covers using those exact same tights!
So here we go on the third project we can do with the same pair of too-small tights. Have you ever done a 2 minute crafting project? Well get ready – here we go!
Number Three – DIY 18 Inch Doll Panties (May Fit Other Dolls Too).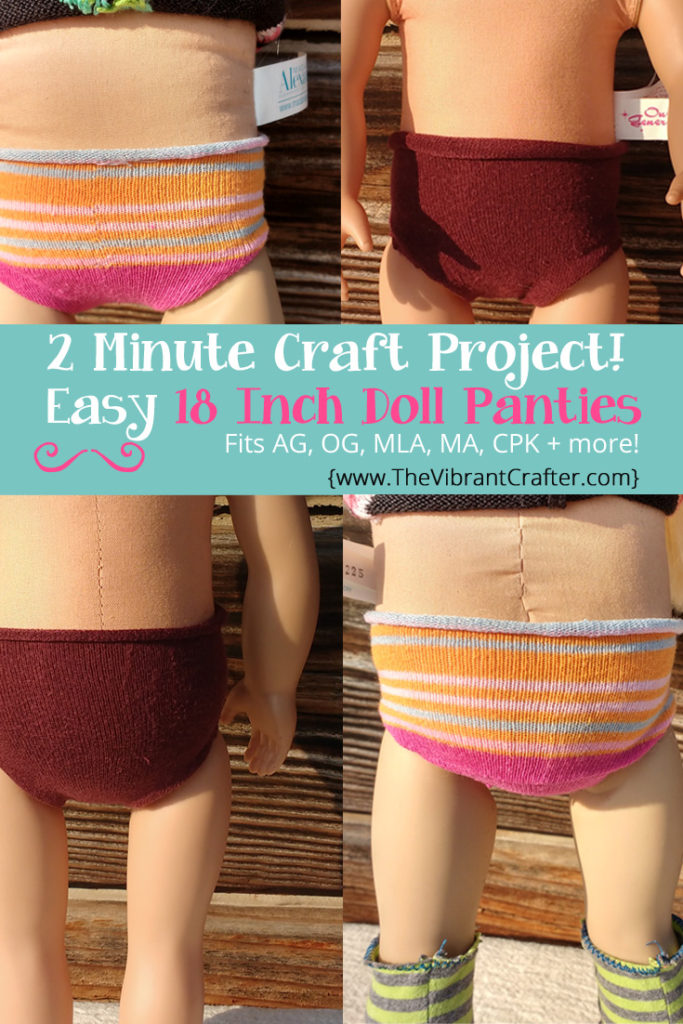 Okay – if you are speed freak like me, you are going to LOVE this project. Some days I just want instant gratification. Those are the days that I go through my daughters' odd sock pile and give my dolls some dignity!
So first, grab an old (but clean and stain-free) sock or cut off the bottoms of an old pair of tights. Then follow the instructions below:


Make sure you cut these panties tall enough – you don't want your doll's tushie to be hanging out!
You don't have to hem them because they'll stay on and look nice without a hem. But if sewing hems is your thing, hem away – who am I to judge?
This is about the easiest project you can do and it's fun to do this one with kids. I've made undies for American Girl, Our Generation, Madame Alexander, My Life As, Springfield dolls My Twinn dolls, Cabbage Patch Kid dolls and more. These panties fit a variety of types and sizes of dolls, so you don't have to be limited to just 18 inch dolls.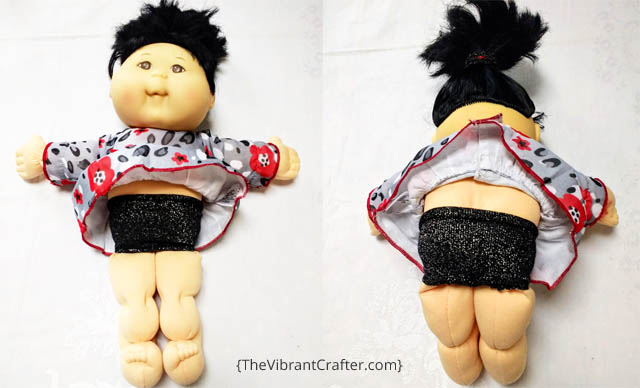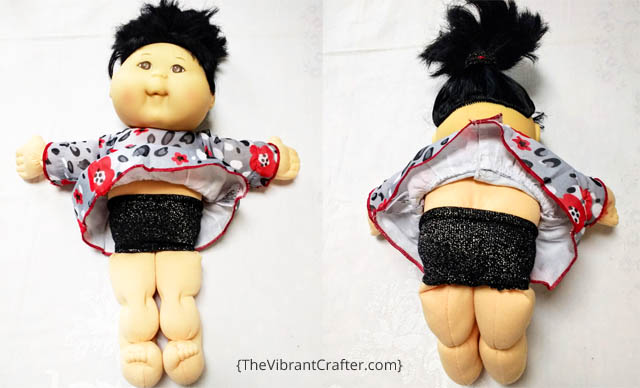 Do you have any 18 inch doll clothes projects you'd like to share? If so, feel free to comment below.
Have Fun and Happy Vibrant Crafting!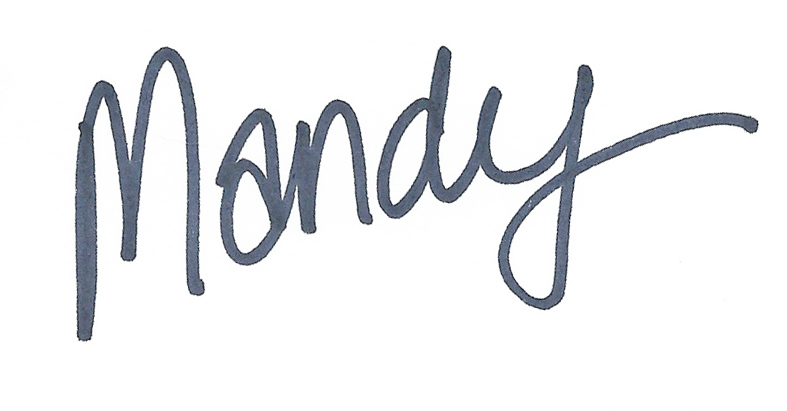 P.S. Have you downloaded your free gifts yet?
Psst: This page may have affiliate links to cool and nifty products, which helps me offer these free vibrant crafting tutorials while also supporting my family – woohooo!