Yay for Buffy The Vampire Slayer!
Oh my goodness, I had SO MUCH FUN creating this cutie. I'd never made a Buffy The Vampire Slayer doll before so it was a challenge!
I've personally never watched a Buffy The Vampire Slayer movie or TV show. I know some peeps are bonkers about her, but I am more bonkers about other things, so there you have it.
Here's her story. In early November of 2016 I got a message from a friend who was collecting holiday gifts for families in crisis. She told me she'd got a message from a 13 year old boy who wanted a gift for his mama because she works so hard to raise him and his sister all by herself.
Of course that made me tearful and determined, and I asked what his mama really, really likes. "Buffy The Vampire Slayer" came the reply. Oh – game ON! (He's getting some gifts too, of course.)
I rampaged through a pile of donated dolls and came up with this little Cabbage Patch beauty.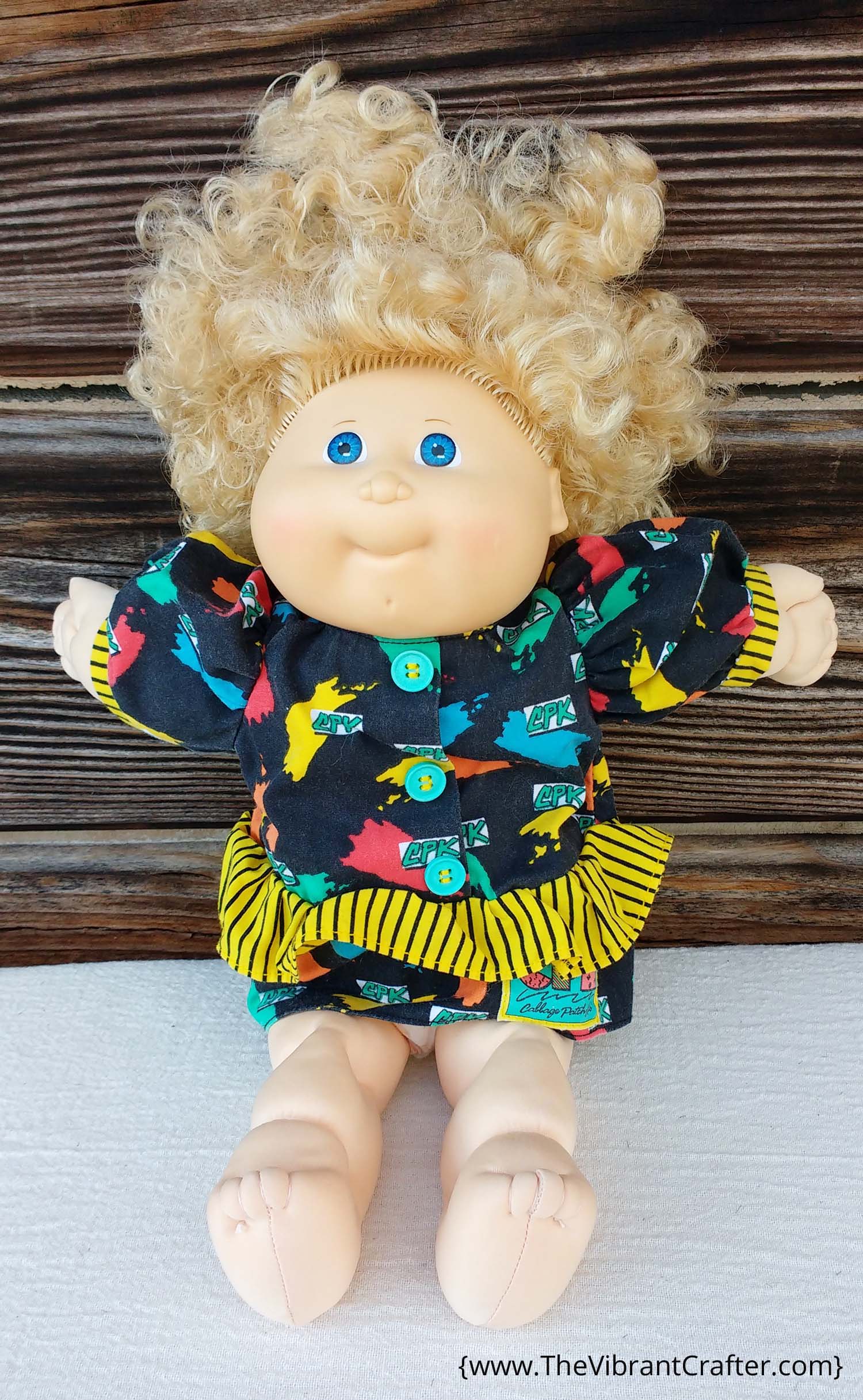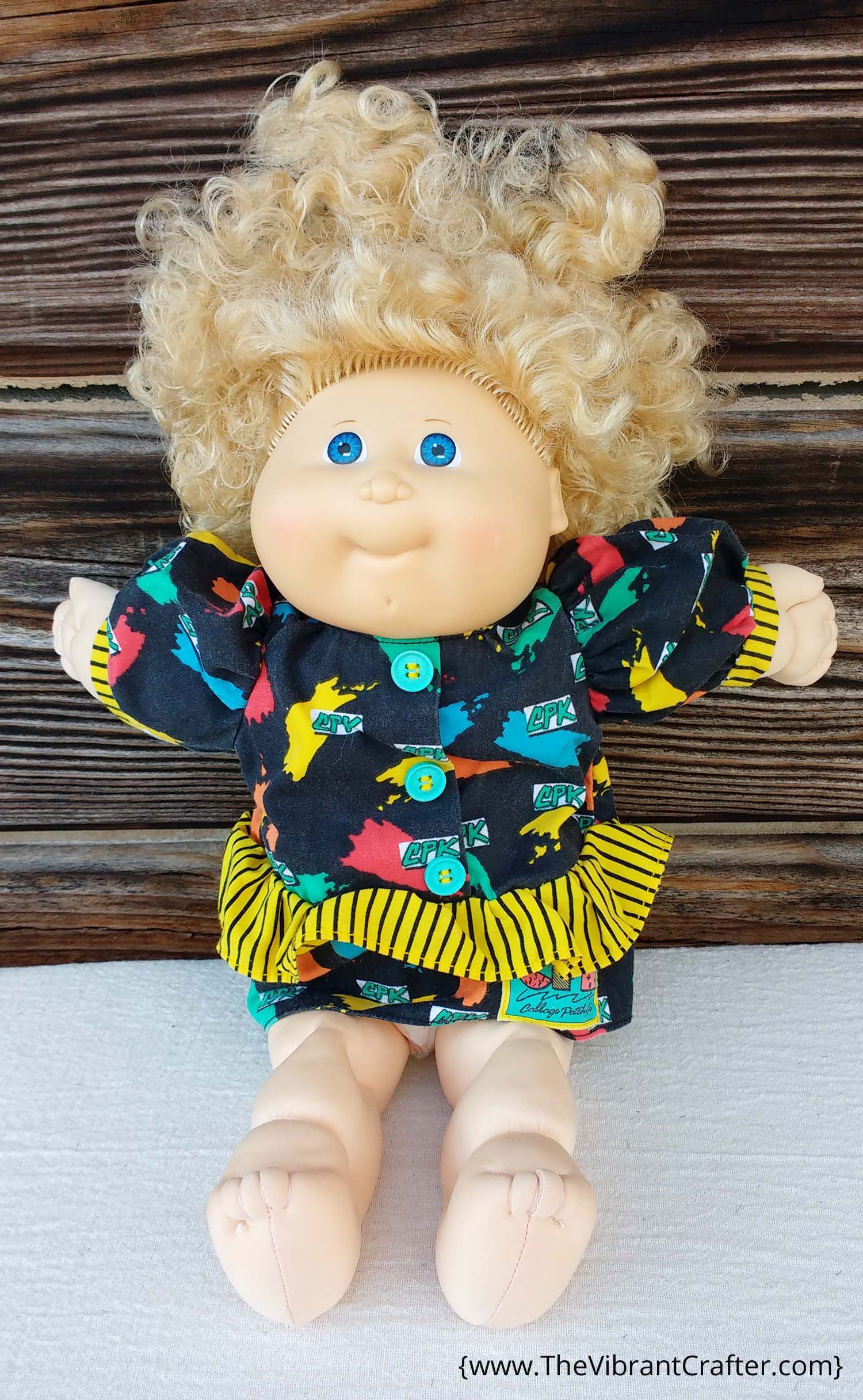 Okay adorable, sure. But that HAIR! Before I could Buffy-ize her I just had to straighten her hair. She had previously been bathed and was nice and clean, but the hair had to be tamed!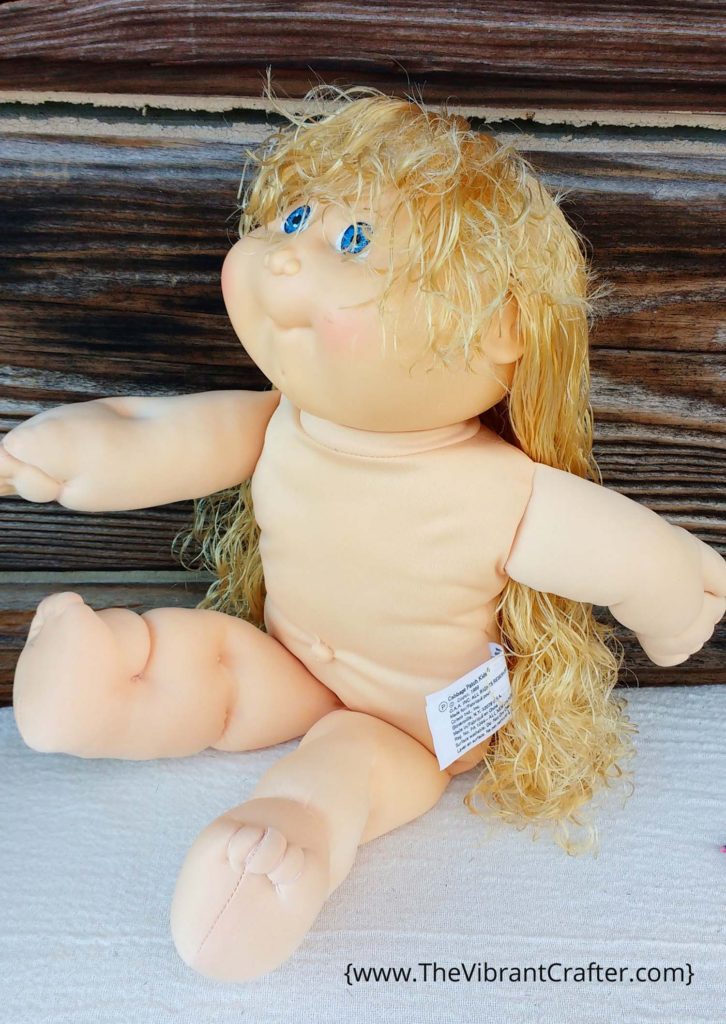 Below is an "after" pic of how her hair turned out. What do you think? More Buffy-like, for sure.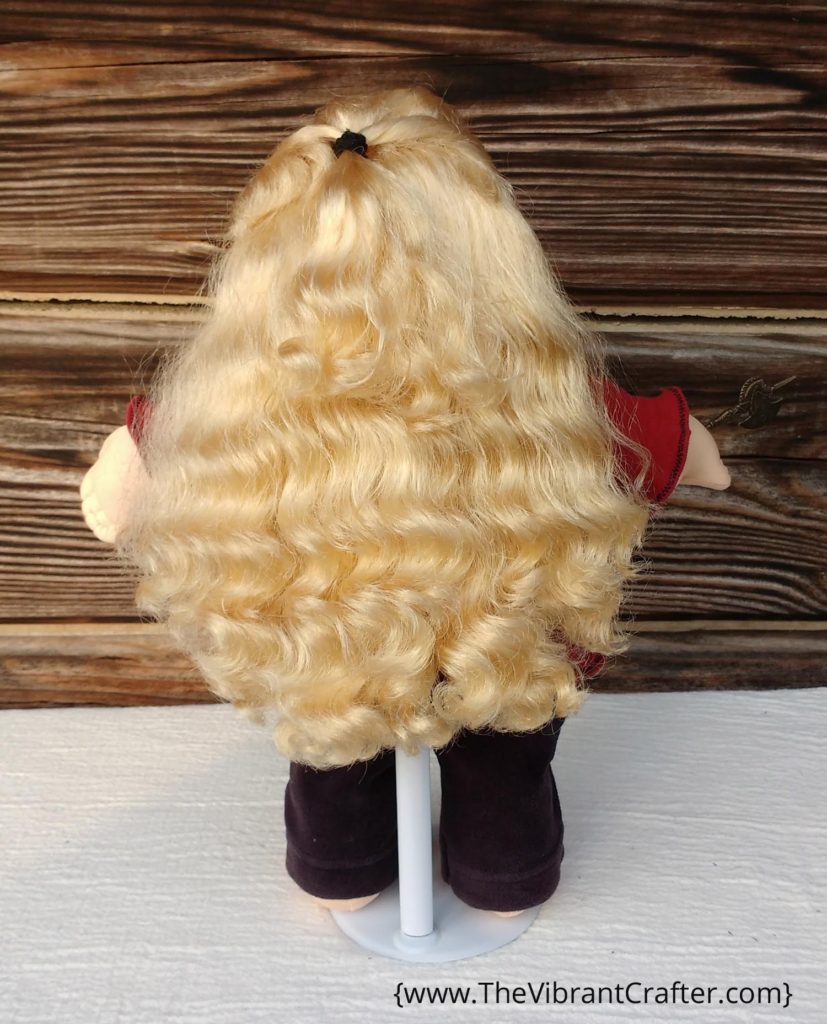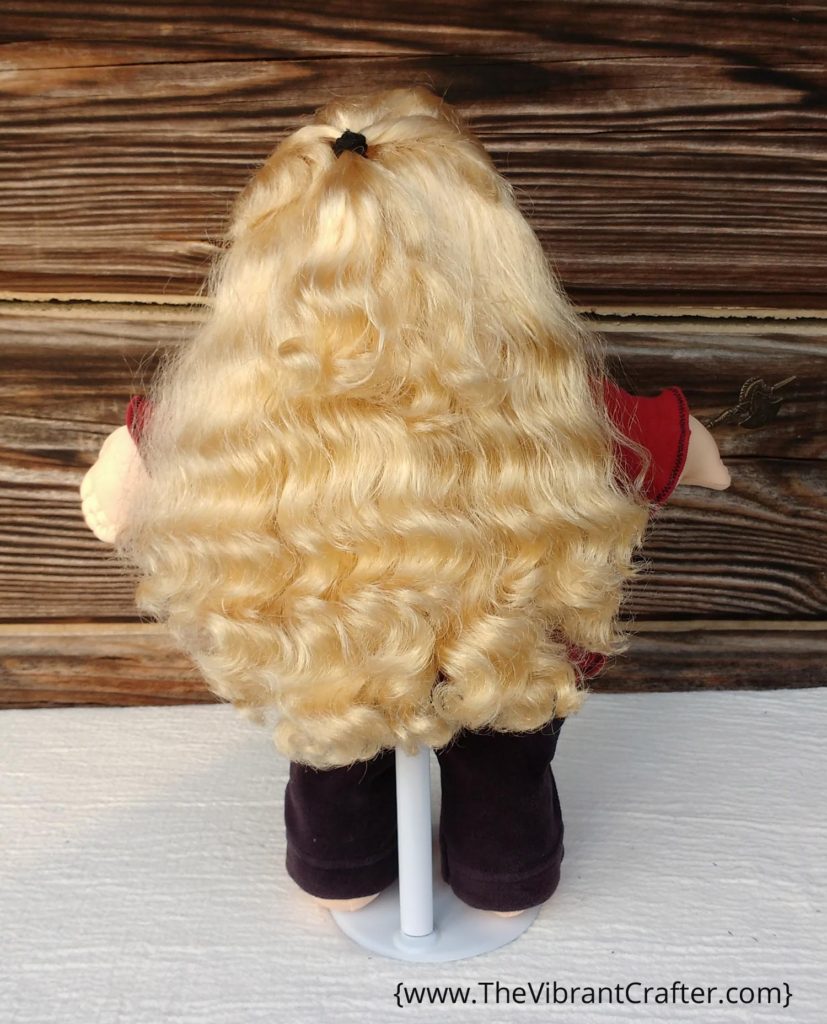 The next problem I had to tackle was that the poor baby had some really hard-to-get-rid-of marker stains on her neck. I managed to lighten the marks by dabbing on a little acne cream them and leaving her in the sun for a couple of days, but unfortunately I couldn't get rid of them completely.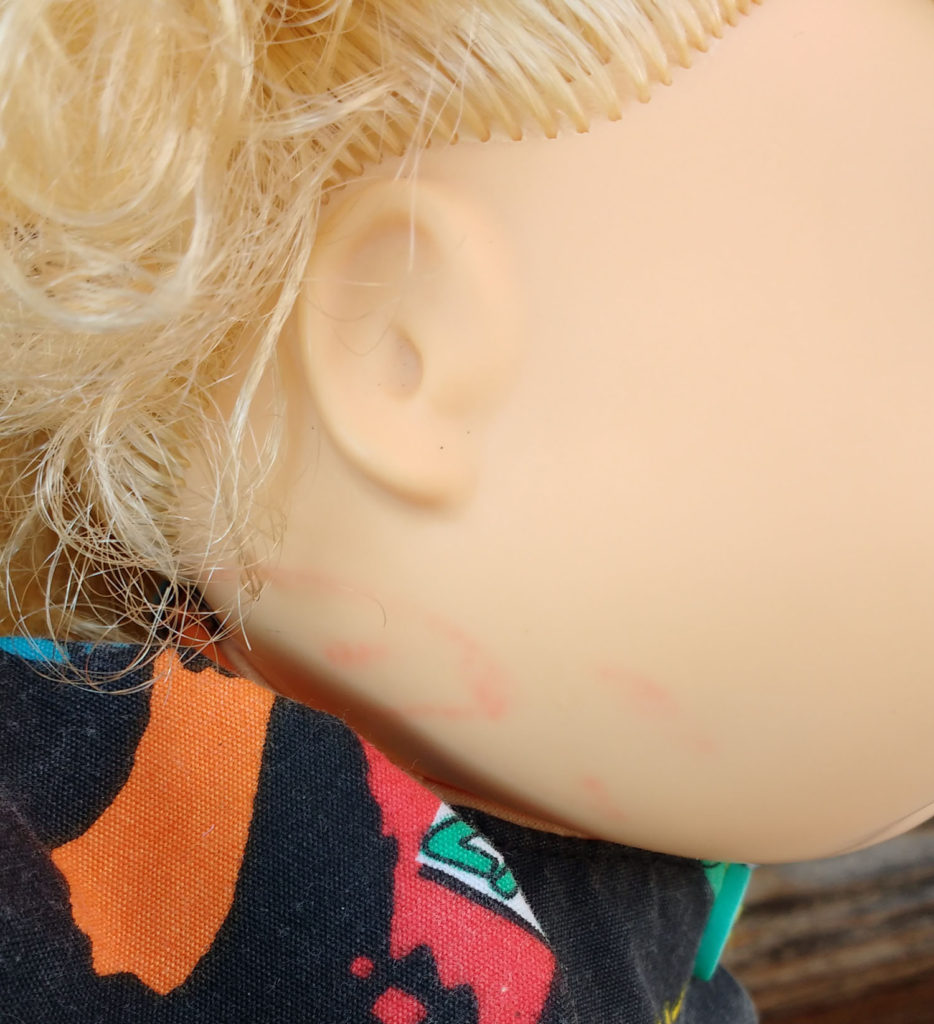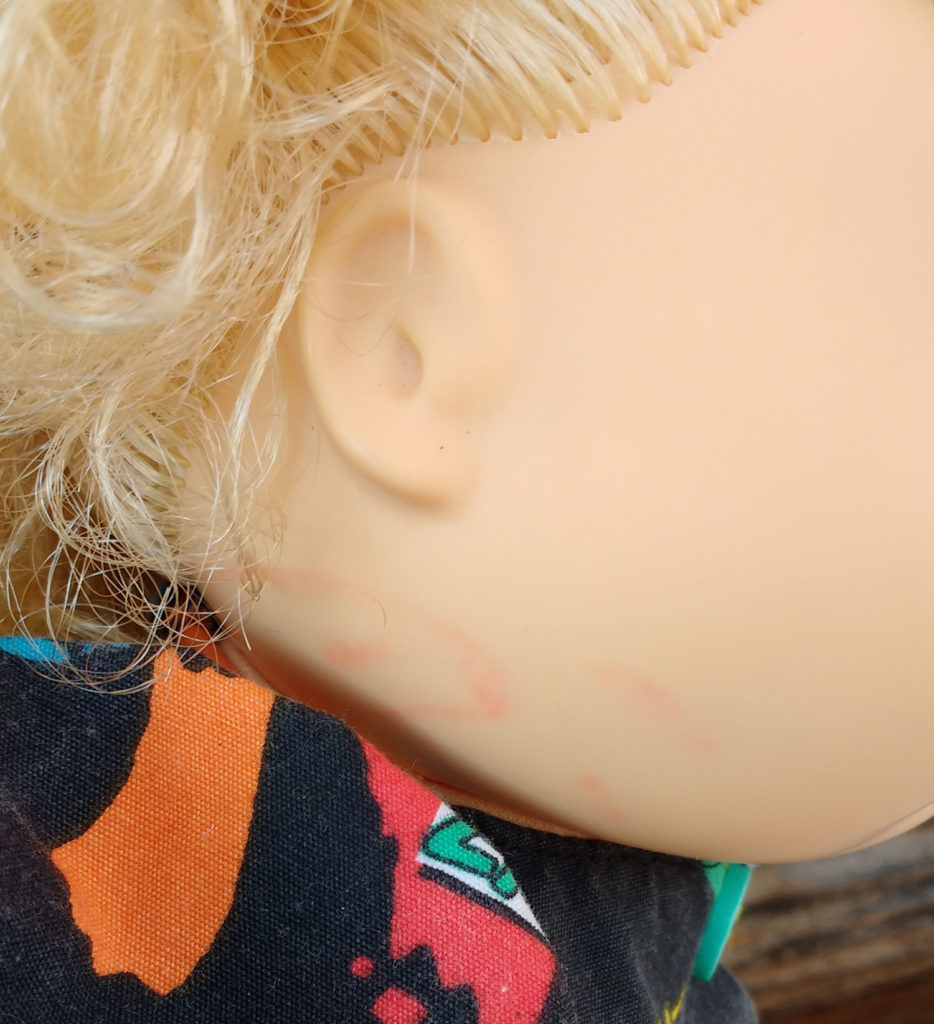 Or, wait a minute – don't they look like battle scars? Maybe a vampire tried to get a good bite in and failed? I went with it.
Next, I got to work designing her outfit, based on what I could find when I did a search for "Buffy The Vampire Slayer Outfit".  I settled on a pair of black velvet pants (free sewing pattern coming soon).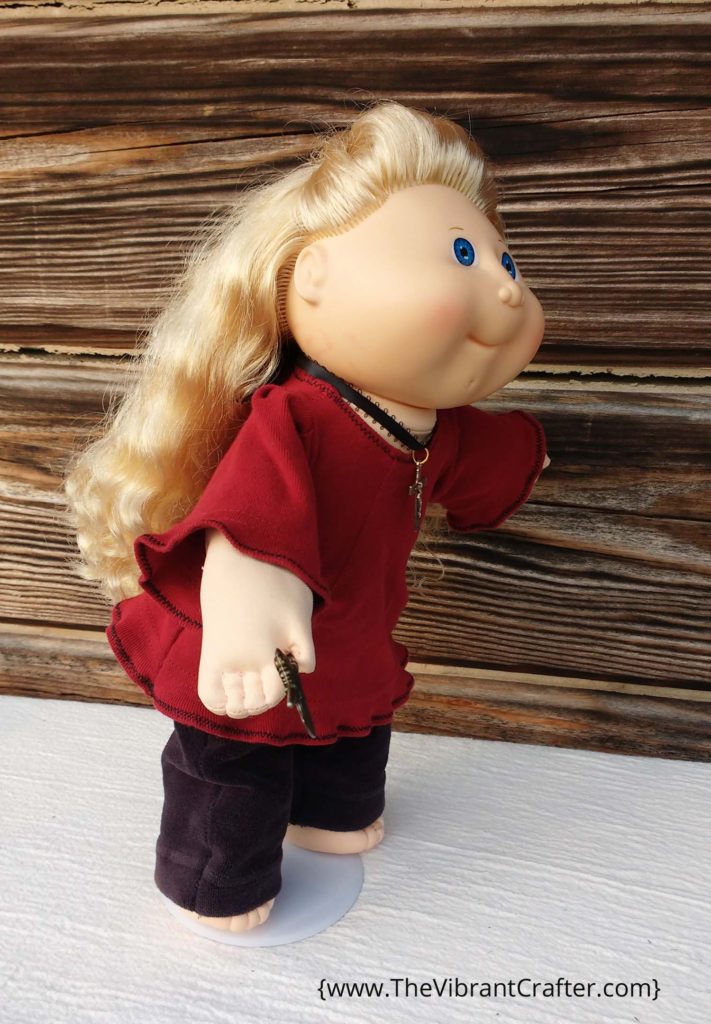 Next I made a maroon hippy top made from an old tee-shirt I had lying around (ditto on the free sewing pattern coming soon thing). I used black thread to give it a more Gothic look. Notice I took in two darts from the neckline to give it a more fitted look, and the sleeves are a little puffed for some extra drama.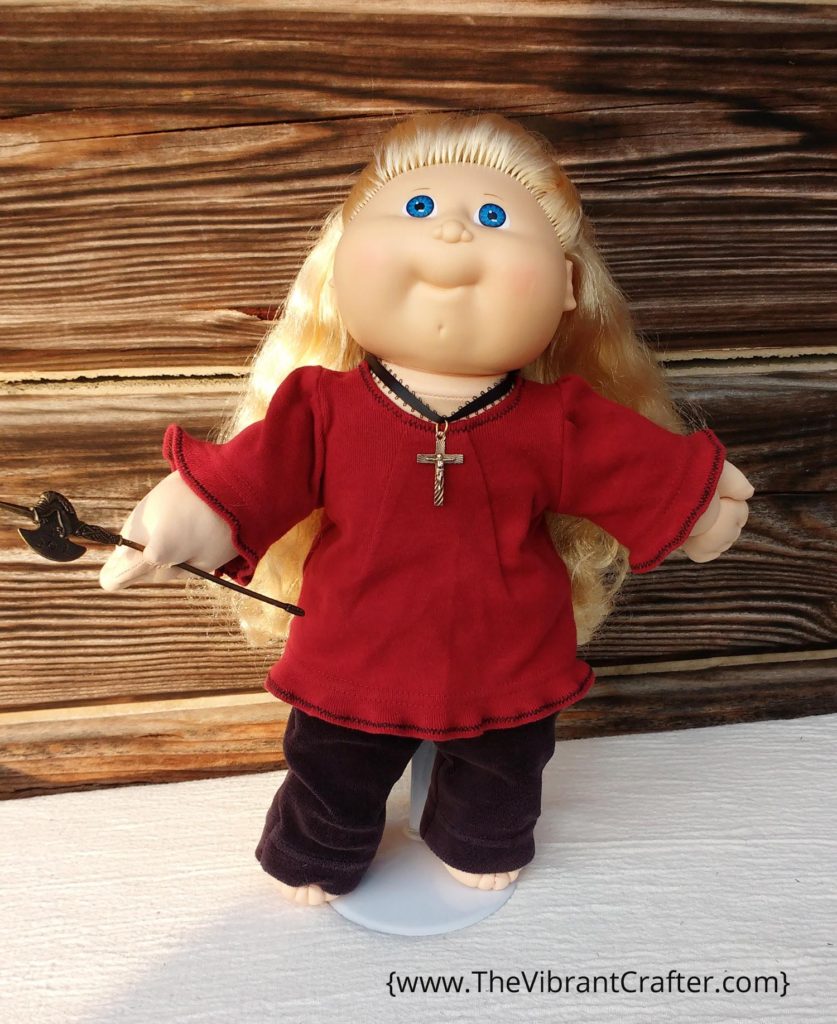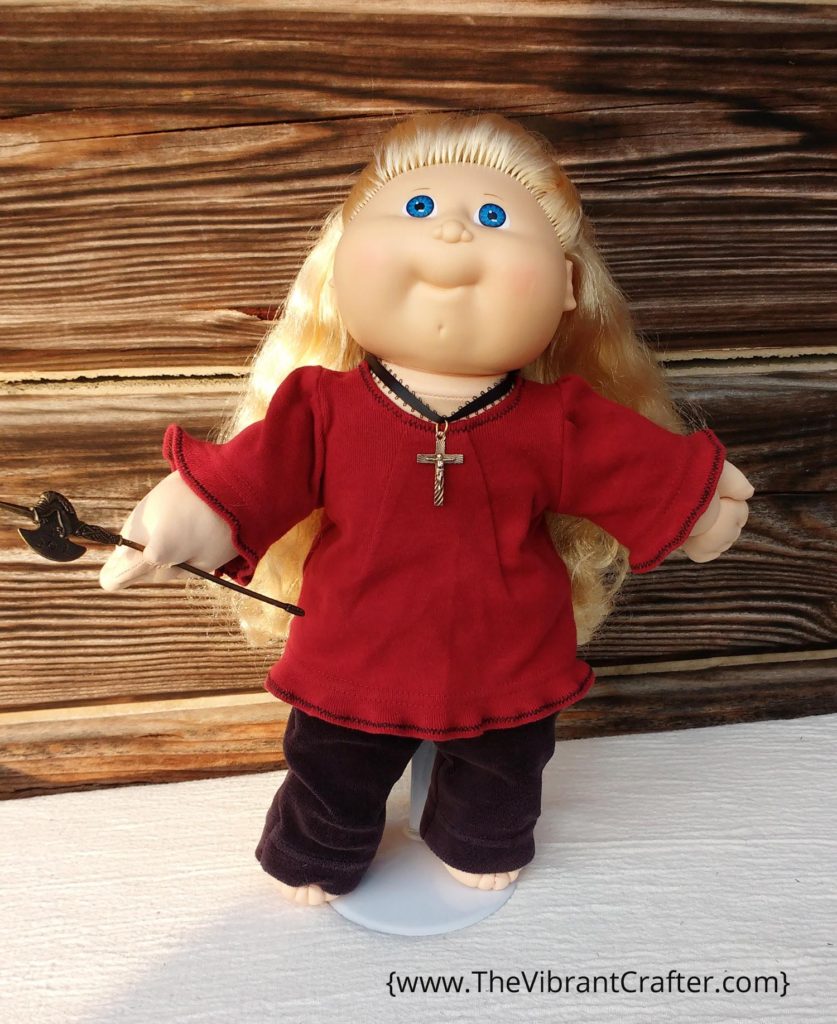 I found the crucifix at a local thrift store and the miniature weapon we got on our trip to China to adopt our twins several years ago. Thought they were cute and might come in handy (not the twins – the little weapons).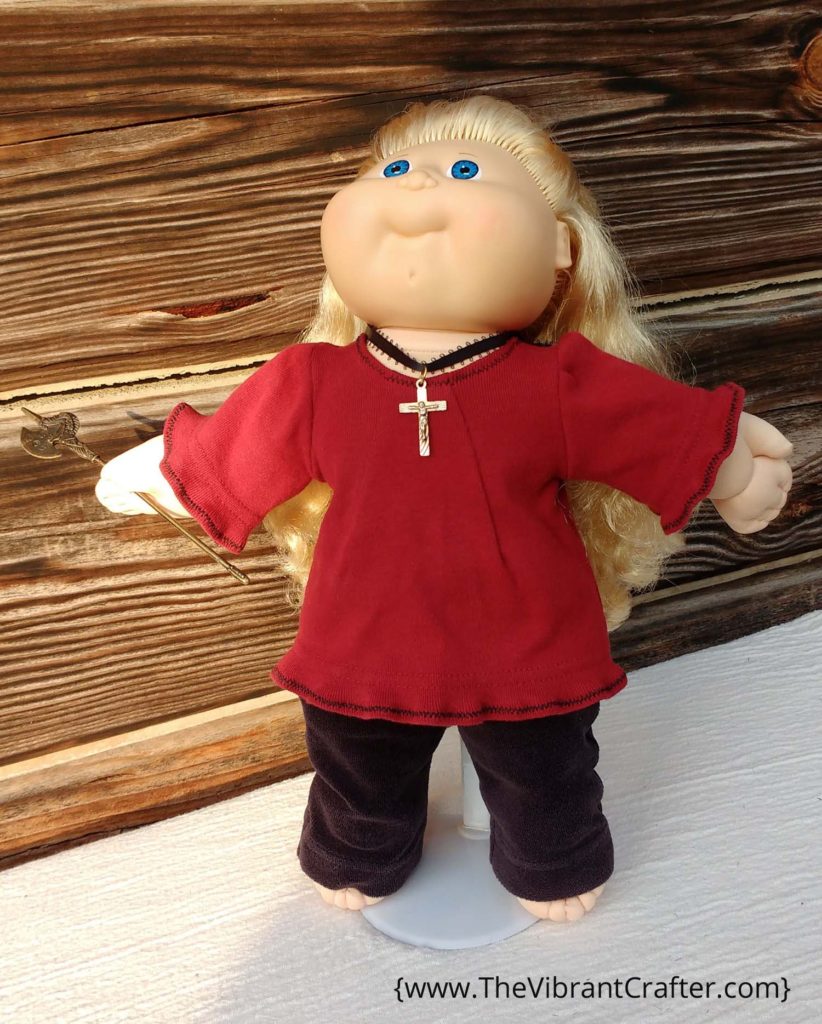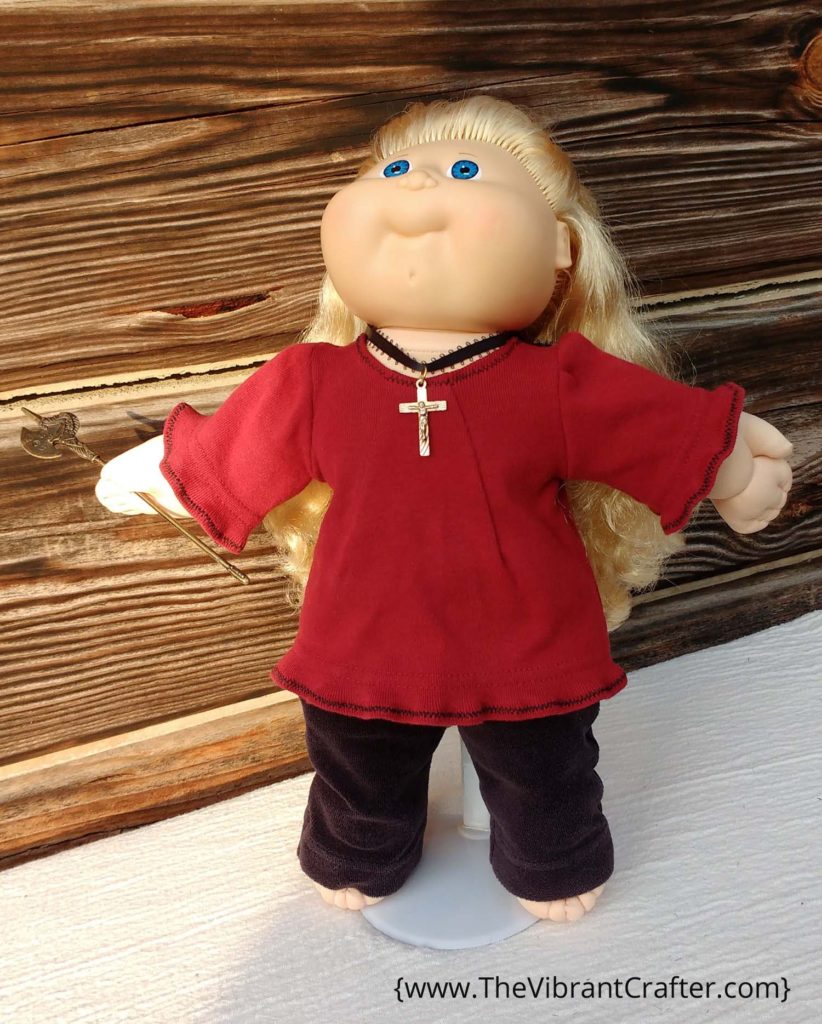 Here is her final "beauty shot" where she is facing the early morning sun, ready to slay another day!
Have you ever seen a Buffy The Vampire Slayer doll? Do you have a photo or link you'd like to share in the comments?
Thanks for looking!
Hugs,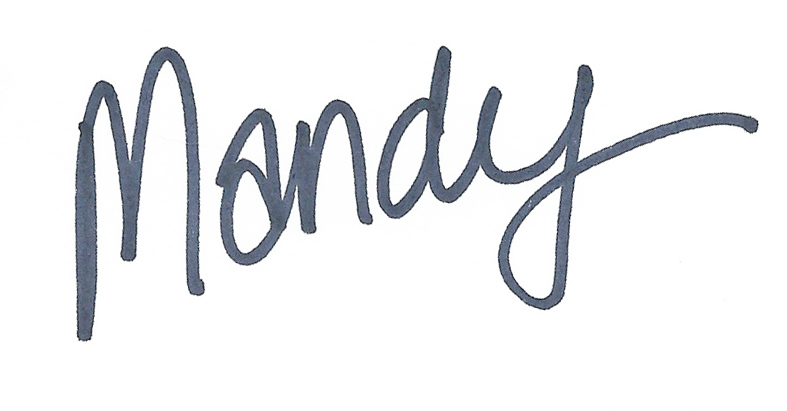 Mandy
P.S. I do have some affiliate links on this page which help me support my doll upcyling addiction. Thank you very much for clicking. 🙂
P.P.S. Don't forget to sign up below to be the first to get the new projects as they come out.