Ready For a Quick and Easy Fingerless Gloves Pattern?
It started getting chilly around here (finally) and I decided it was time to fashion a scrappy fingerless gloves pattern, or as I like to call them, arm-warmers or Glovelies(tm). I made them from some fun pieces of fabric I had lying around – it's definitely a stash-buster project!
I made a couple of pairs and loved how they turned out. I was quickly hooked!
First I made a pair for Jasmine – my blue-turquoise-purple girl: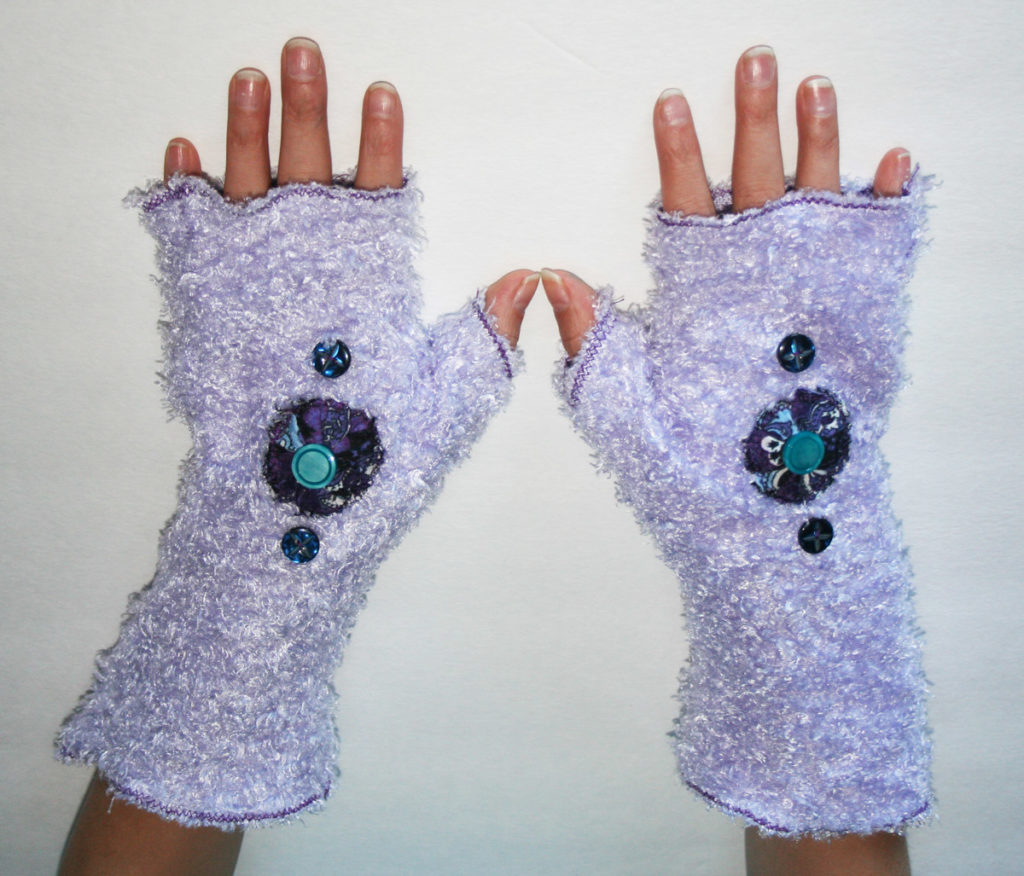 Of course, Holly then had to have some (it's a twin thing!):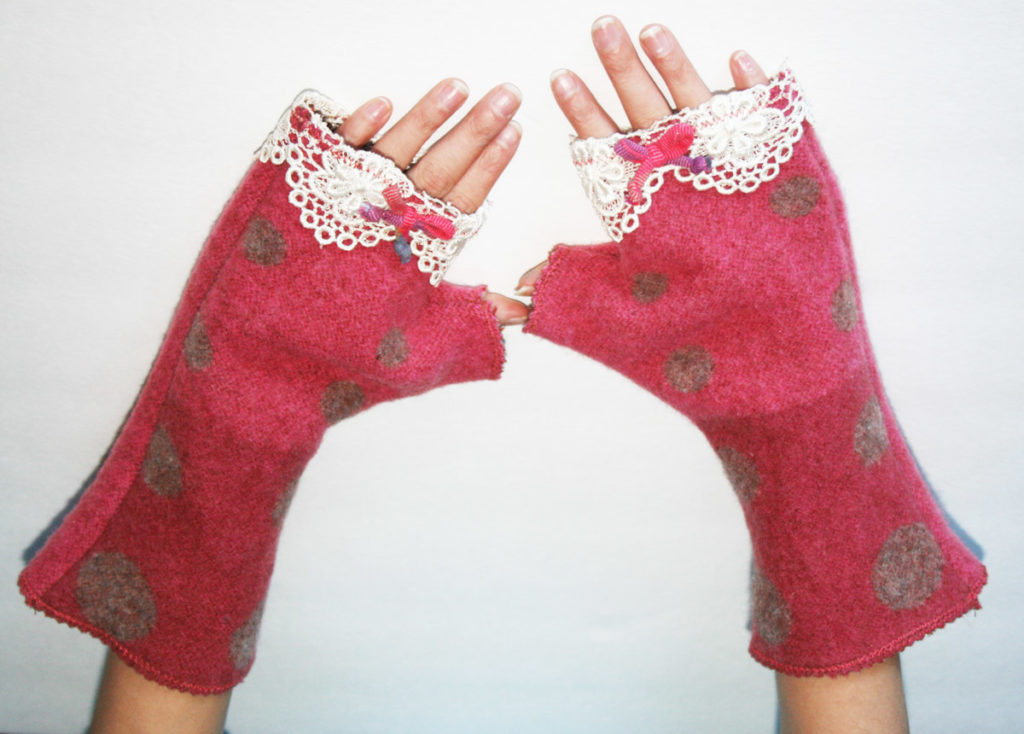 And Holly – being a pink-red-orange girl, had to have these. She insisted on the lace trim and of course, a bow. I made them from a moth-eaten wool scarf (carefully avoiding the holes!) and they are so cute on her!
Well, after all this excitement – you know what happened, right? Yes – MAMA had to have some. Mama (that's me, in case you were wondering) is a purple/crazy colors lady and this was the result, fashioned from the sleeves of an old sweater that I had used for another project.
So now I am completely addicted to making funky fingerless gloves and arm warmers in all colors from my scrap stash. I've even made a simple fingerless gloves pattern that you can download for free when you sign up for my newsletter!
Let me know if you try this fingerless gloves pattern. Show me how they turn out.
Mandy
P.S. I know you know this, but I do use affiliate links in my articles. Helps us feed the kids! 😉