Well I posted all the October Cabbage Patch Mermaid contest winners on Monday – and today I came to look at the winners and the post had disappeared! Gotta love/hate weird technical glitches!
So this is my recreation of the page.
There were 6 prizes in total, all sweet TLC Cabbies from my own collection who were looking for new homes. Here they are: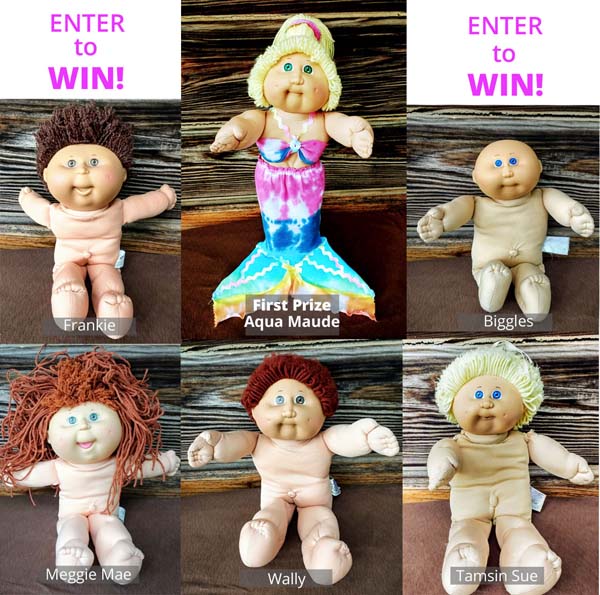 Quinda Liles won First Prize – Aqua Maude – for creating this adorable outfit by following my How To Make A Sassy Cabbie Mermaid Outfit course.  Yay, Quinda!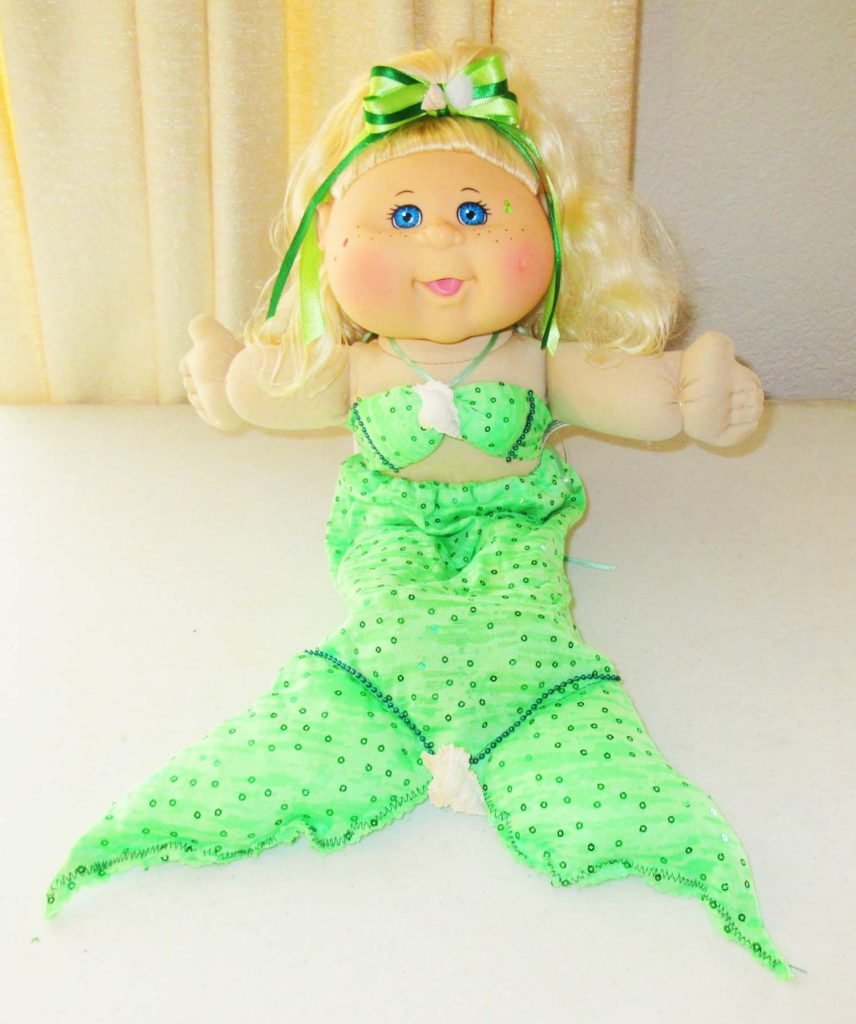 The rest of the Kids were awarded by random drawing.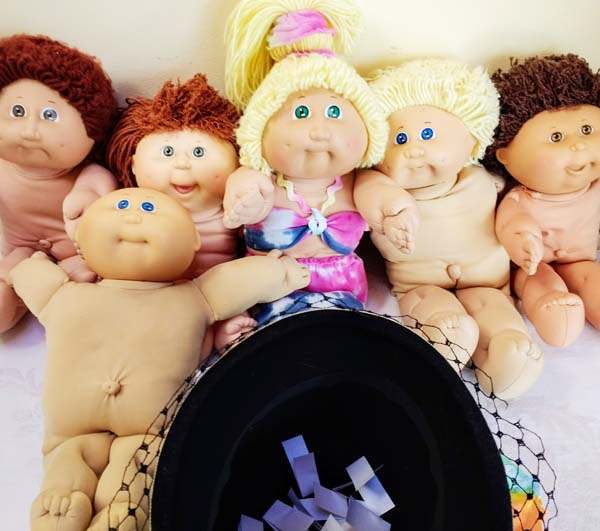 Here are the rest of the winners:
Trish Marx won Tamsin Sue
Cheryl Flatt won Wally
Bernice Bowling won Meggie May
Marcus Heilborn won Biggles
Windy Register won Frankie
Congratulations everybody!
Hugs, Mandy