What is a Blythe Doll?
Before I introduce you to my first Blythe doll, Bonnie, I should start by explaining what a Blythe doll is. Keep in mind that I am by no means an expert (yet) having JUST gotten Bonnie for my birthday.
Blythe is a line of fashion dolls, about 11 inches (28 cms) tall with very big heads and HUGE eyes that change color with the pull of a string attached to the head at the back.
She was created by Allison Katzman in 1972 and was initially only sold for one year in the United States by toy company Kenner (later purchased by Hasbro).
In 2000 the photo book This is Blythe was published and in 2001 the Japanese toy company Takara began producing new editions of Blythe dolls, hence the term Neo Blythe. There is a network of hobbyists who customize the doll for resale and create clothing and shoes for Blythe.
This is Blythe – Where It All Began
Blythe dolls started to become popular in the United States in 2000 when seen through the eyes of Blythe doll collector and photographer, Gina Garan. She authored the book This Is Blythe that heralded the Blythe craze outside of Asia.
If you're new to the world of Blythe, buying this book would be a good way to start your obsession.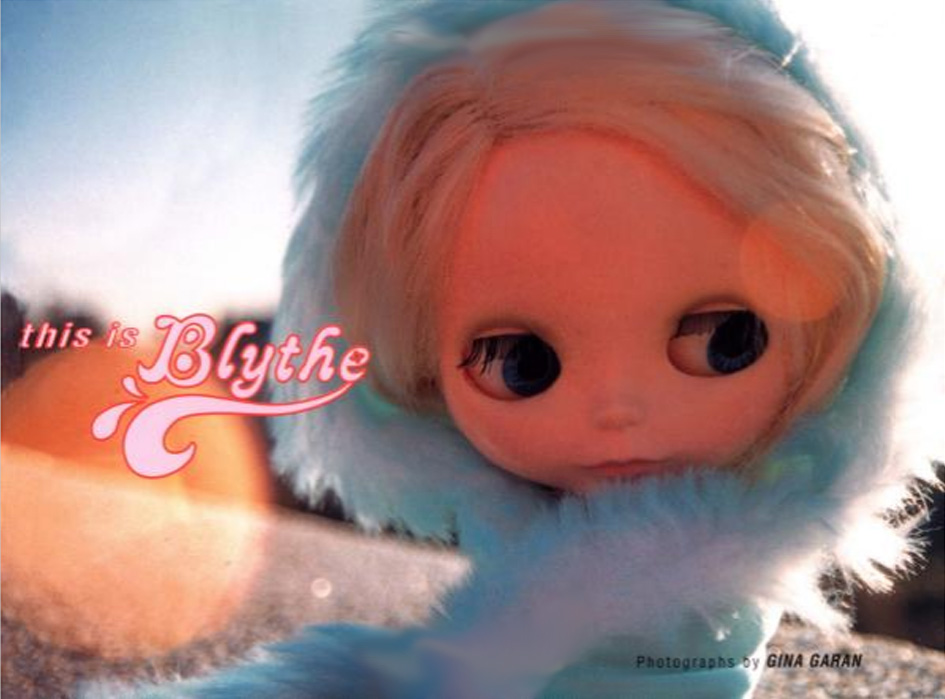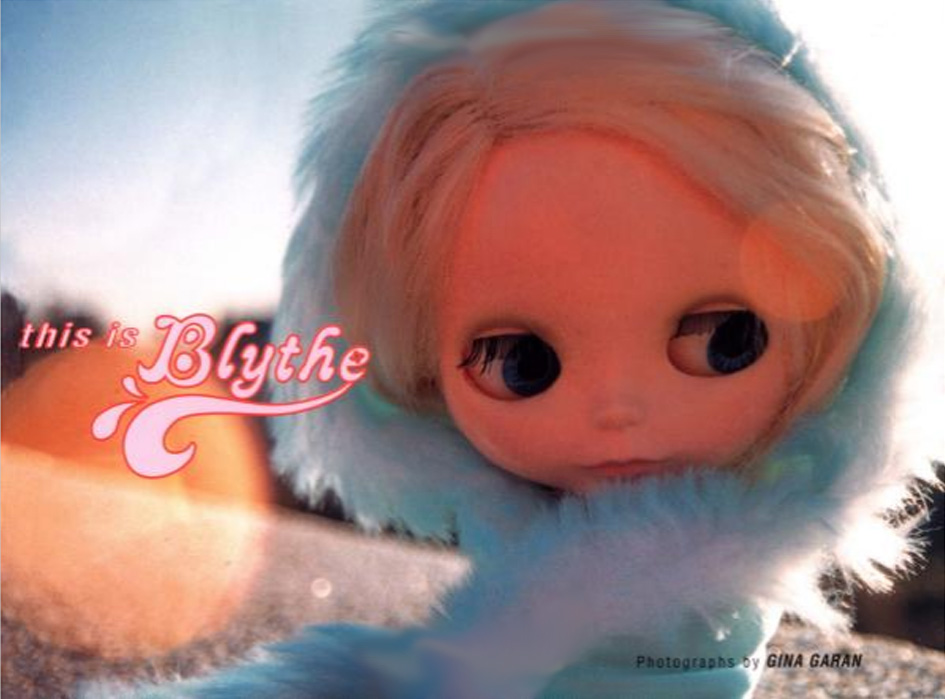 "Produced for only one year in the '70s, Blythe is a moony waif of a doll coveted by a growing group of devoted fans.
Photographer Gina Garan fell to Blythe's charms and unusual looks years ago and has shot her in settings around the world, from Greece to Soho to Hooters.
Hilarious, mesmerizing, and just a little spooky, This Is Blythe is the result of Garan's offbeat passion and a photography book like no other."
Discover Blythe Dolls – Mine's Named Bonnie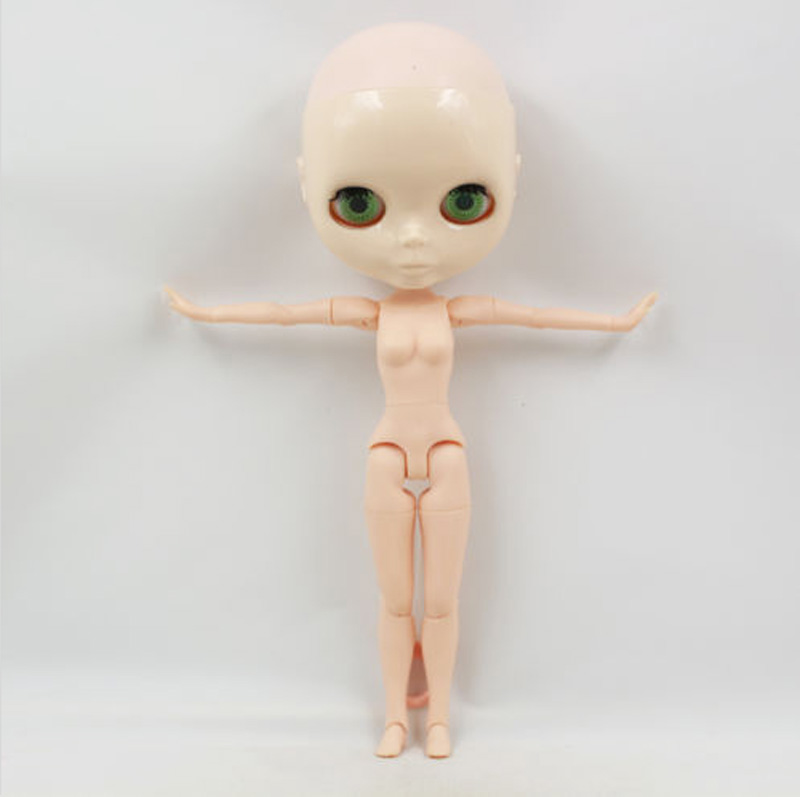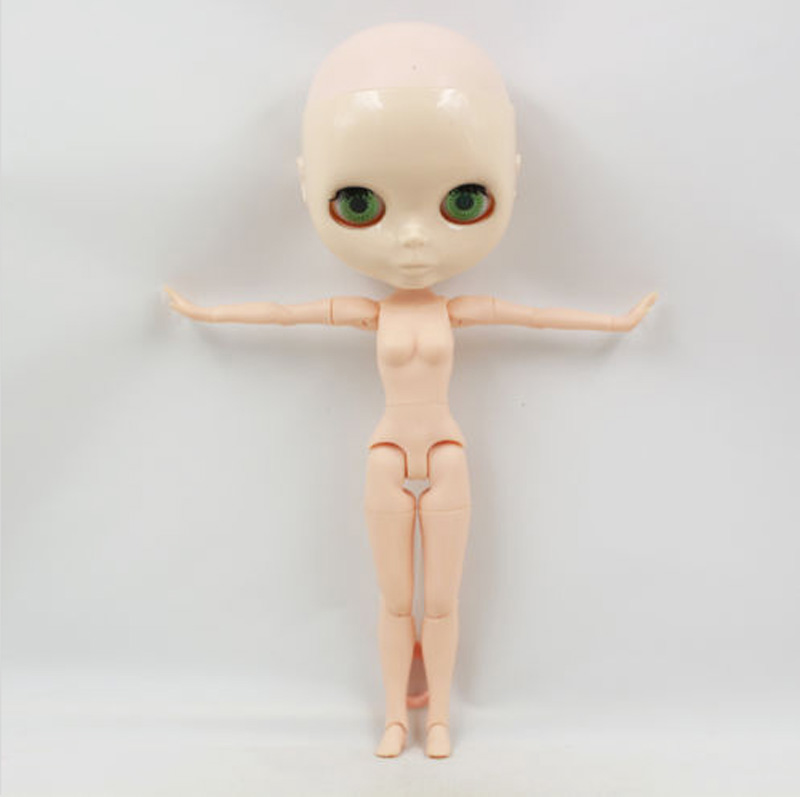 Bonnie, who is (so far) my only Blythe doll, came to me as naked as the day she was born – er – made.
She is what is known as a Factory Blythe meaning that she was created from body parts discarded by the manufacturer (a Japanese company called Takara, under the Hasbro brand).
In fact, this is not even her original body, which does not have all these lovely joints.
This makes her:
Not an authentically manufactured Blythe (which comes in a nice box and looks like this)
Kind of recycled in a way, which is cool
Much cheaper than the fully-clothed and wigged dolls (yay)
Customizable (double-yay)
Just as lovable, in my humble opinion.
But then again, I am not a doll collector. I just love and adore dolls and have a bazillion of them. Doesn't count, right?
These dolls – which come in an astonishing variety of collectible cuteness – can get pricey if you're buying directly from Takara.
However, being the thrifty doll enthusiast that I am I bought Bonnie privately from a Blythe doll customizer who had gotten her and then didn't like her (what?!?). It was my good fortune (after a massive amount of doll-stalking) that I got her for under $50, which was a steal.
She has no makeup on and very pale skin and it was love at first sight. I though she was beautiful so I named her Bonnie, which is a Gaelic word for – beautiful.
Bonnie's First Outfit
Of course I couldn't let her parade around stark nekked – that would be wrong! So I made her a wig cap and got her two wigs – one long and blonde and one short and dark – which cost me almost nothing (tutorial coming soon).
Then I made her a pretty purple outfit with black fluffy slippers, which also cost me almost nothing (tutorial coming soon).
This is Bonnie being droll and pretending to do the royal wave, like the queen of England.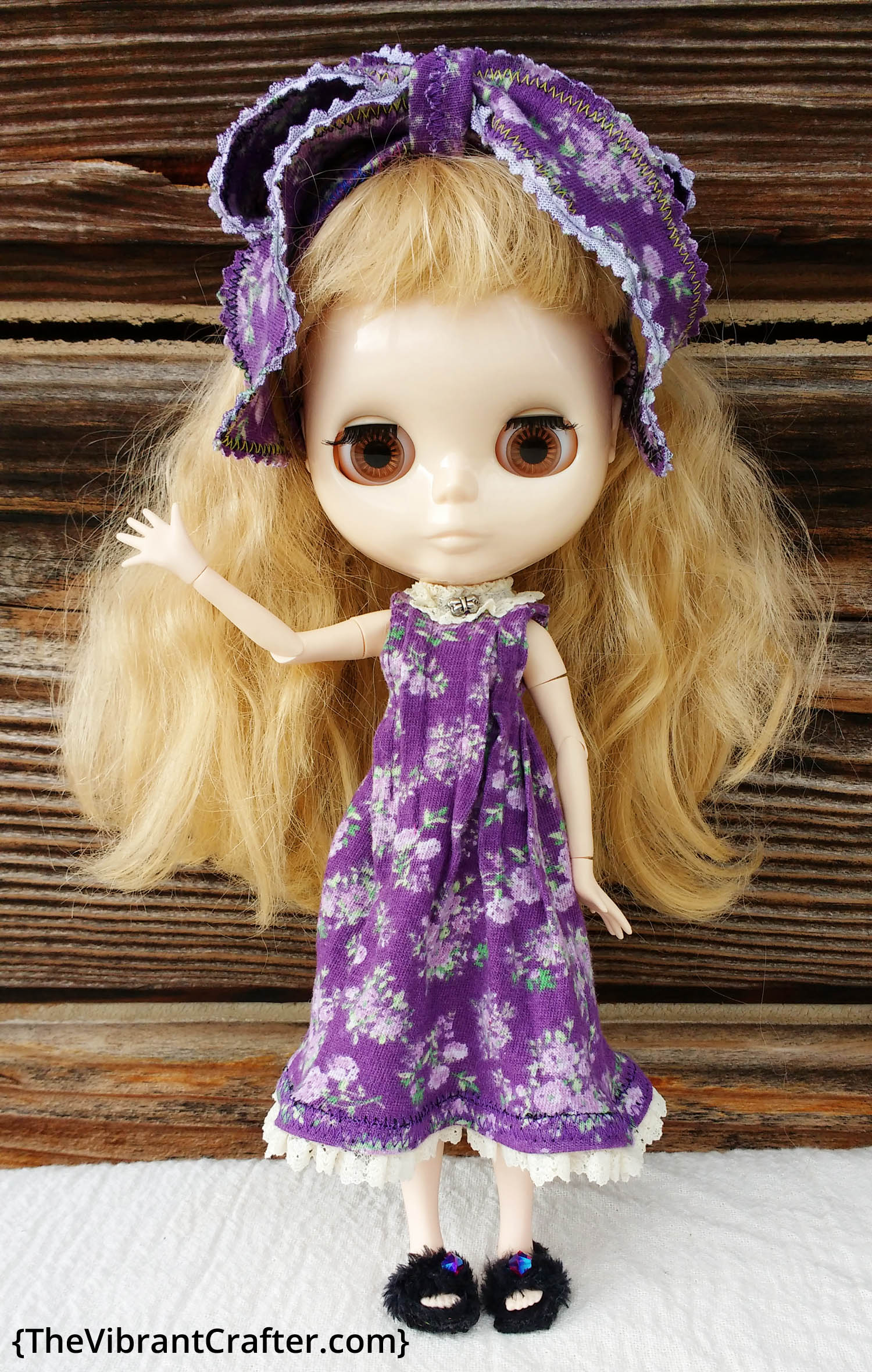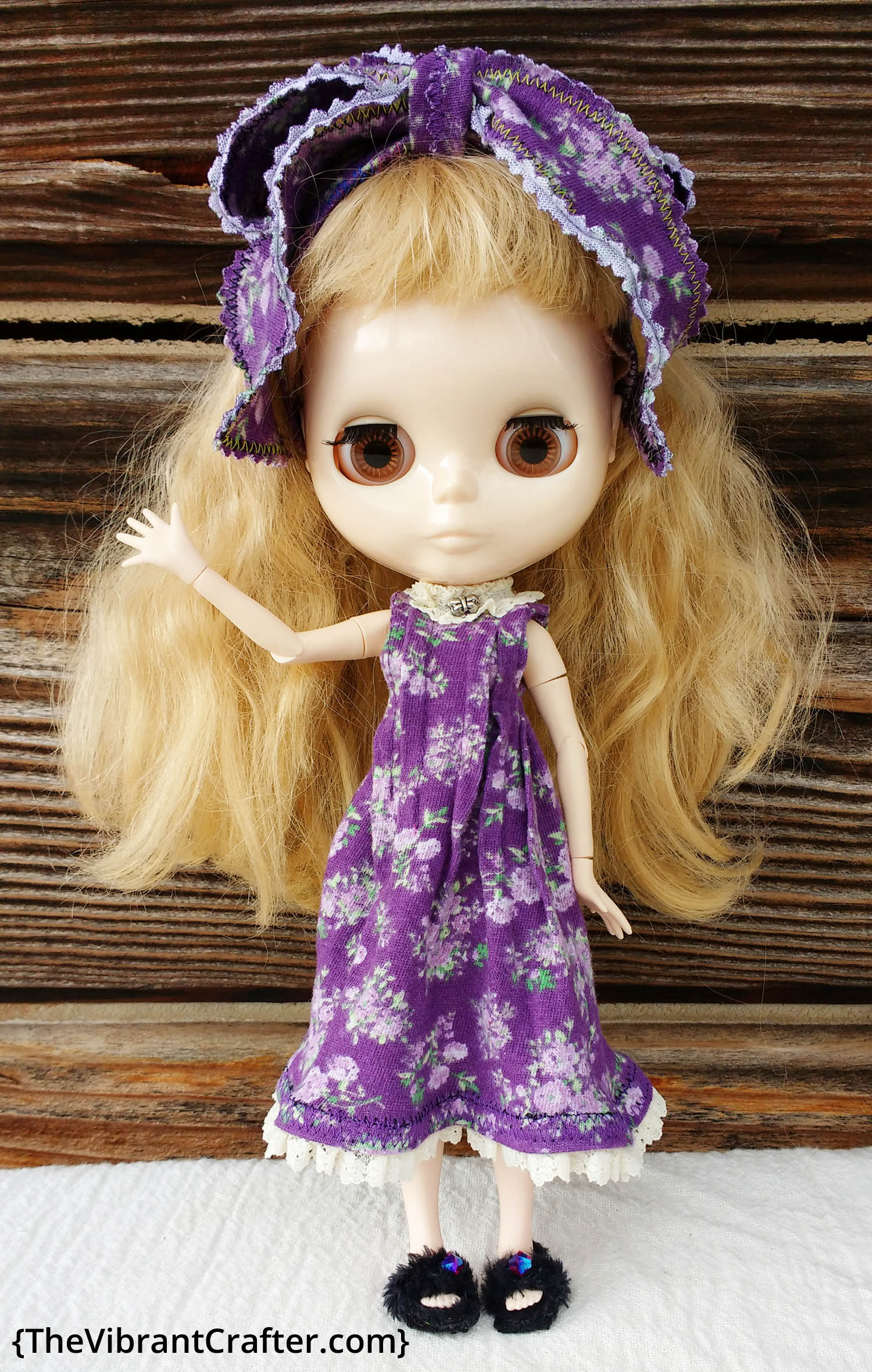 Bonnie is a bit of a drama queen so below she is pretending to be fearful, having seen a (very small) mouse.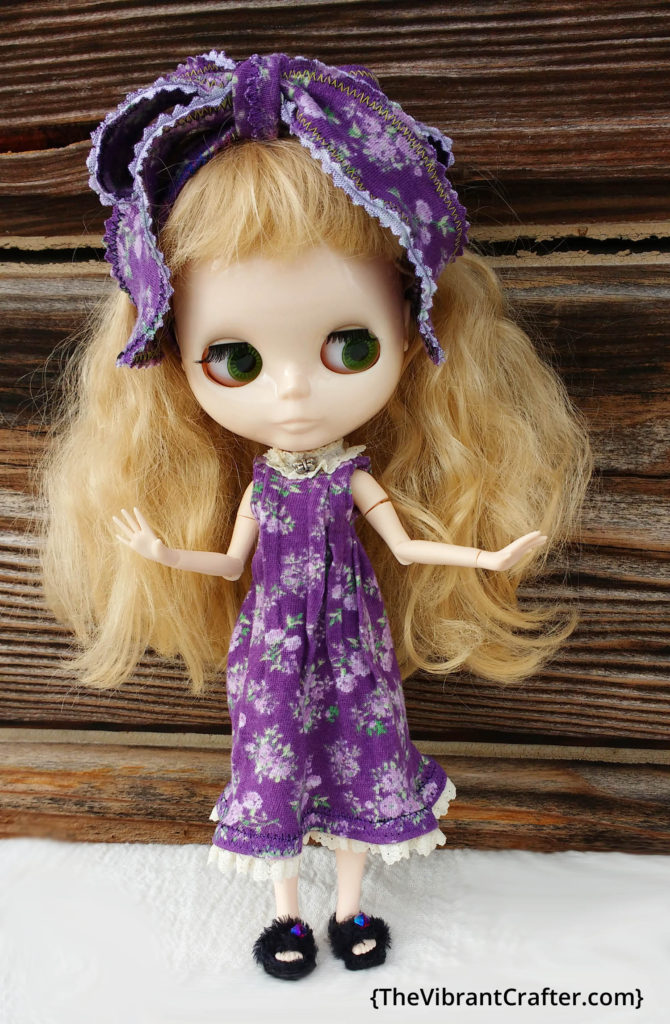 I just want to share one more photo of Bonnie before this blog gets waaay too long ( a bit late for that).
I wanted you to see what she looks like with short brown hair, pink sideways eyes, and wearing a customized Bratz doll outfit.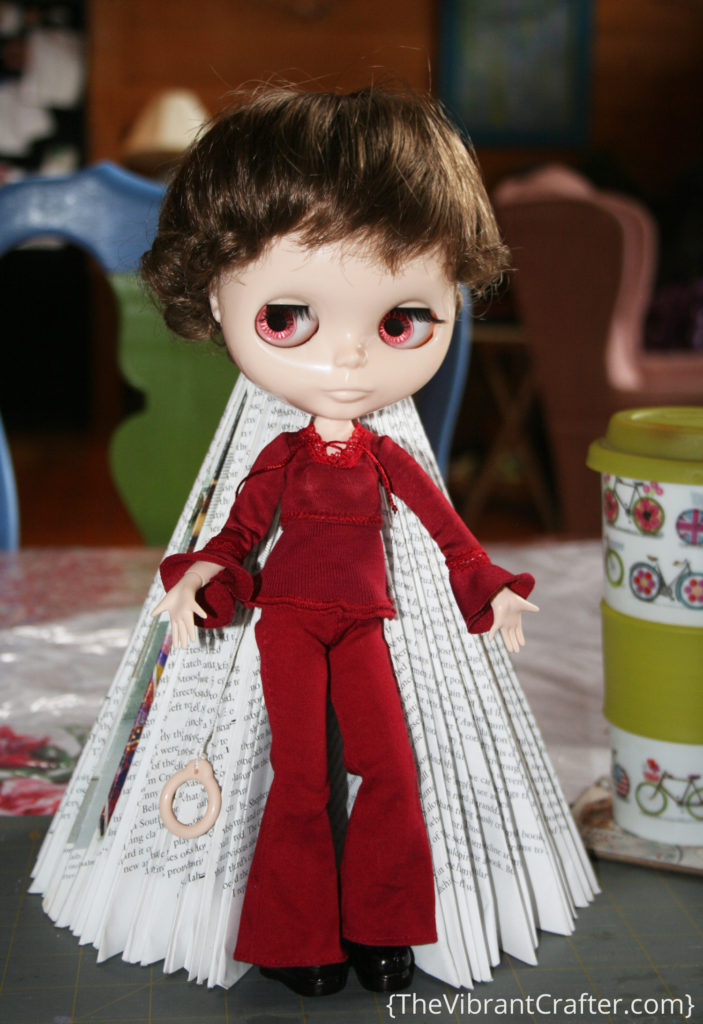 I'll show you exactly how I customized this Bratz doll outfit along with the boots which were pink (yuk) and came from another doll (tutorial coming soon – are you sensing a pattern here?).
How about you? Do you have a Blythe doll yet? Feel free to share your tips and comments below.
Maybe you'd like to subscribe below so that you don't miss anything and get a free sewing pattern for my scrappy fingerless gloves at the same time?
See you again soon.
Hugs and blessings,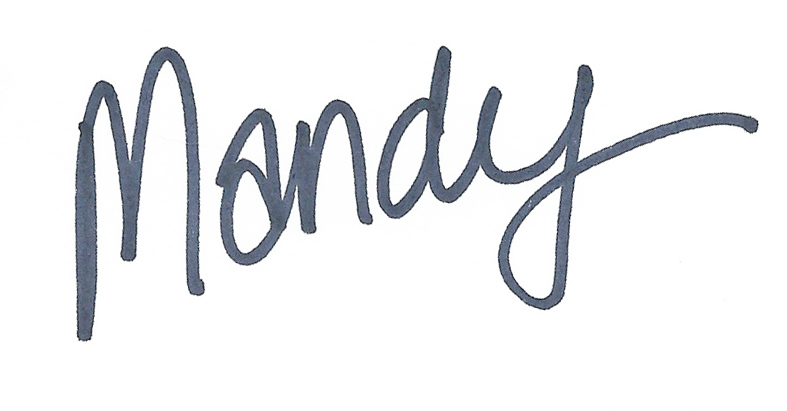 Mandy
P.S. I know you know this, but in this post there are some affiliate links to products I use, like and trust. Doing that helps me to share my favorite projects with you for free. Enjoy. x0x0x0x0x