How To Straighten Doll Hair – My Step-By-Step Tutorial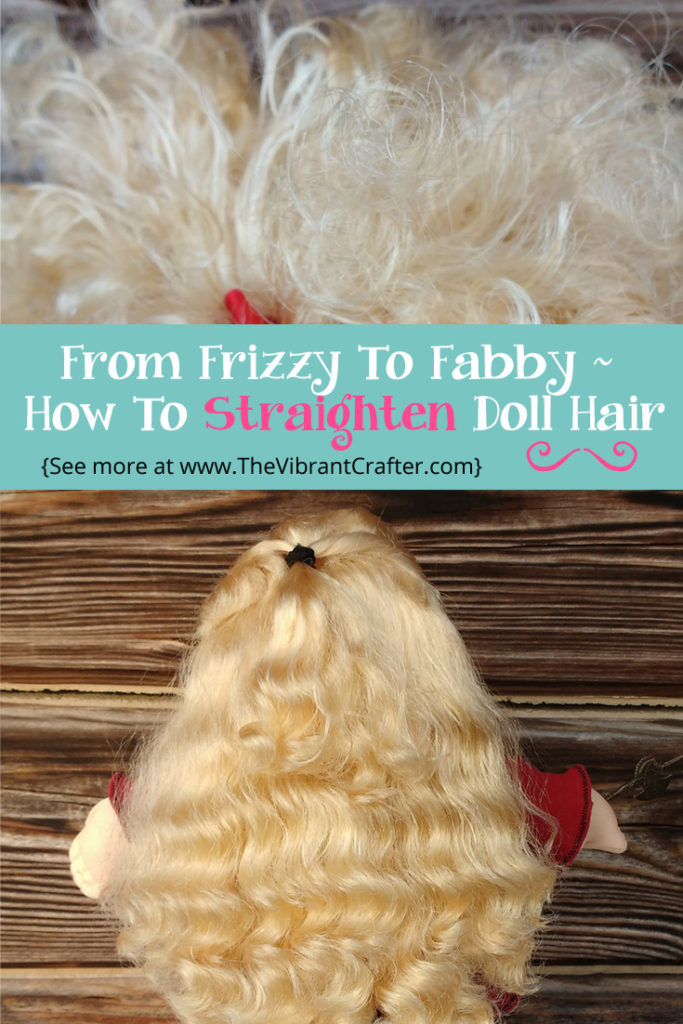 A kind Cabbage Patch doll collector donated several dolls for the LoveAgain Doll Project. One of them had really, really, really REALLY curly hair. It looked kind of dated, and at that time I didn't have a clue how to straighten doll hair. So she sat in a box . . .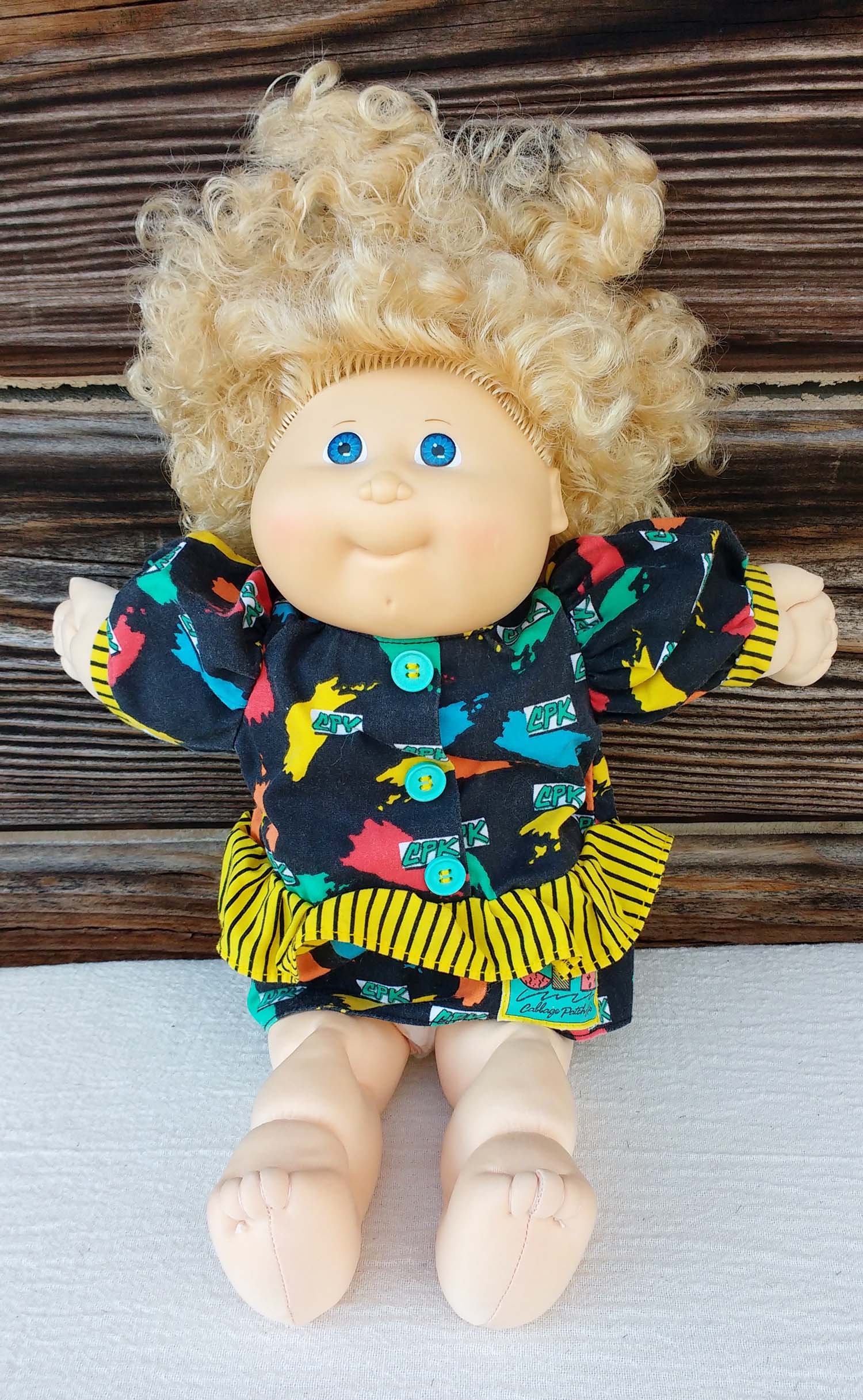 Fast forward to November 2016. I needed to create a Buffy The Vampire Slayer custom Cabbage Patch Kid doll for a single mom struggling to raise two kids. The request came in from her sweet 13 year old son, and there was NO WAY this lady wasn't getting a feisty CPK under her tree!
The problem was that the only doll that sort of looked a bit like Buffy was this curly, tangled, frizzy-haired Cabbie girl. I HAD to think of something!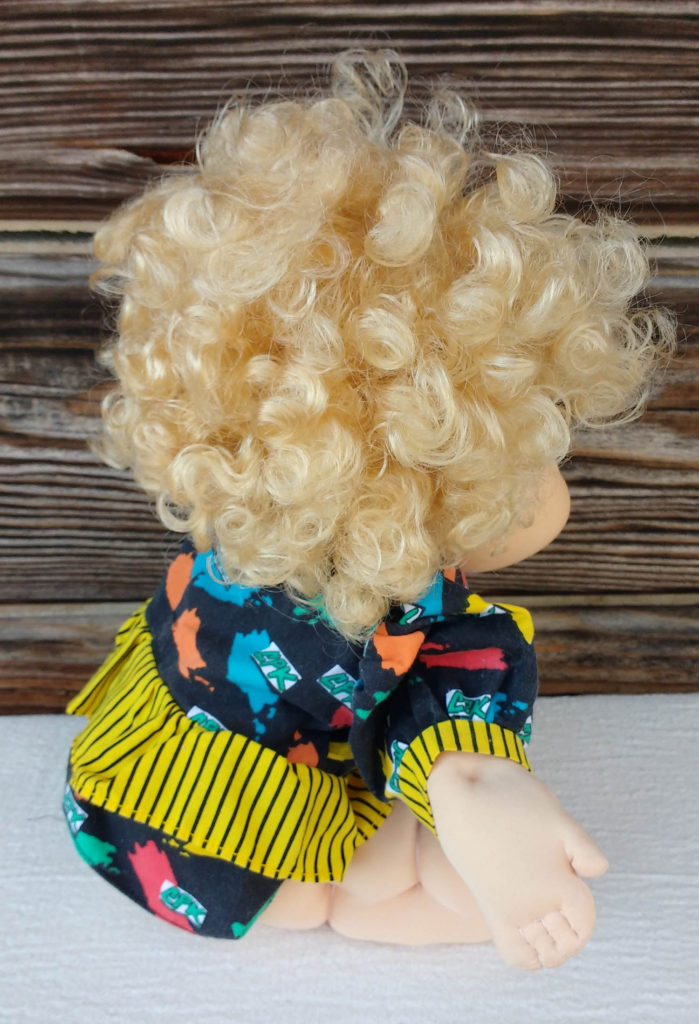 Doll Hair Straightening Tool Kit
I am pleased to say I figured it out, and today I am sharing how I solved the curly, tangled doll hair problem!
For this project you will need:
A doll with really tangled, curly, frizzy, messy hair (this is going to be FUN!)
A saucepan of boiling water
Adult supervision if you're a kid. (Even if you're not, it's always a good idea to have someone else in the house if you are messing around with boiling water!)
An old towel
A professional hair grooming kit like the Wahl Home Barber Kit, OR

A wide-toothed comb
A narrow-toothed comb (think lice comb, for example, and don't ask my why I have  3 or 4 of those in my house!)
A pair of hair cutting scissors
A small spray bottle with about 75% water and 25% hair conditioner.

Instructions

Step 1: Bring a large pan of water to a gentle simmer on the stove.

Step 2: Wrap your doll in a nice thick towel.

Step 3: Dunk your doll's hair (not her whole body) into the hot water and leave it there for about 5 seconds.

Step 4: Raise your doll up out of the water for about 5 seconds or so to let her cool just a little. Then dunk her hair again for just a few seconds.

Step 5: Repeat this several times until the hair looks somewhat straighter.

Step 6: Take your doll out of the water, being careful not to let hot water drip on your bare toes (seriously – ouch!)

Step 7: Soak up the water with the towel until her hair is just damp. Then spray with the hair conditioner spray bottle.

Step 8: Comb out the hair first with the wide-toothed comb, then with the narrow-toothed comb, spraying as needed to smooth the tangles. Don't worry if a little bit of the hair comes out – that's normal.

If your doll's hair is not as straight as you want it, simply repeat the whole process. For my Buffy project I was quite happy with letting her have SOME curl, just not as much as she had originally. I was really happy with the way it turned out.

This doll hair straightening method works on vinyl doll hair (not yarn).

You can do this with American Girl and other 18 inch dolls, or really any doll that has vinyl hair. I would be very careful about using this method on a vintage doll though. You wouldn't want to ruin an old doll.

To see how the custom Buffy The Vampire Slayer doll turned out using this sweet and tolerant Cabbage Patch girl, stay tuned. It should be up within a few days. 🙂

If you have more tips for how to straighten doll hair, please feel free to share them in the comments.

Happy Vibrant Crafting!

Mandy




Pssst: There may be some affiliate links on this page to products and companies I really, really like. 🙂