If you're a Vibrant Crafter then you know that there's no such thing as too many free doll clothes patterns in the world! In our endless quest to use up our fabric scrap pile before we die we can make the neatest clothing for our 18 inch dolls and save ourselves a bunch of money in the process – yipee!
[Promo: Not free but ridiculously cheap, this Mermaid Doll Outfit pattern fits 18 inch dolls!]
How Many Free Doll Clothes Can a Old Skirt Make?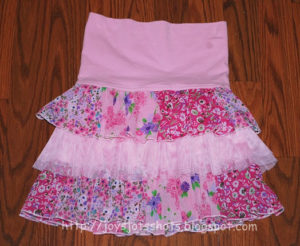 With this project you can make more than six free doll clothes patterns for your 18 inch doll(s). (Please tell me you have more than one 18 inch doll, otherwise I will feel like a crazy woman!)
You can make a doll's frilly skirt, a blouse, a halter top and so much more, all from a discarded little girl's skirt.
This is such a cute and easy sewing project with a step by step tutorial. Get the free doll clothes tutorial HERE.
This is an Easy 18 Inch Doll Leggings Sewing Tutorial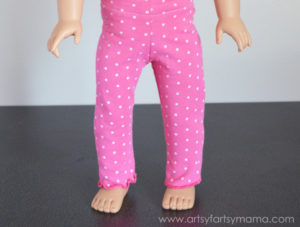 This adorable pattern for leggings was created almost by accident by the talented Lindsay at Artsy Fartsy Mama.
As she was going through her daughter's clothes, she found a few pairs of leggings that she has started to grow out of – some with holes in the knees.
And don't forget, you can get started making clothing for yourself and your kids with this Easy Upcycled Dress Video Tutorial. 🙂
She turned them into a series of really cute leggings for her 18 inch doll.  Recycling sure saves money!
Make a Super Sophisticated 18 Inch Sweater Dress Tutorial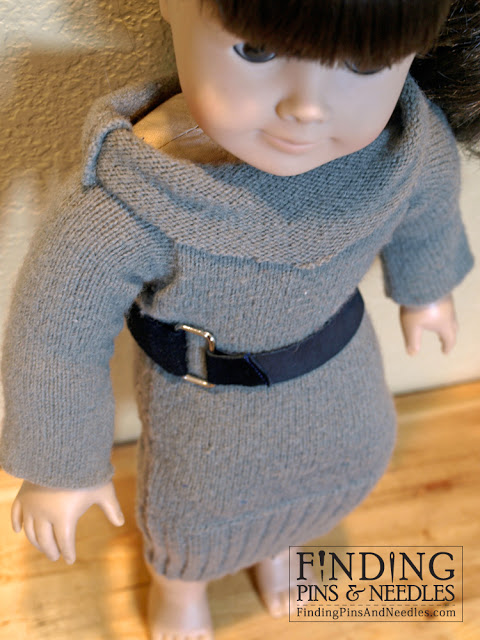 As far as free doll clothes patterns go, this is one is really innovative! I've made a bunch of "big people" projects using old sweaters and it's a blast!
I plan on creating an 18 inch doll outfit project soon using old sweater scraps and of course, I'll share.
This sweater dress is made primarily from one sleeve of a sweater, leaving the other sleeve for all kinds of other uses. It's even more stylish when you add a belt.
You're going to need your pinking shears for this project. What?!?! You don't have PINKING SHEARS?!?!
Hopefully you have a birthday coming up because honey – you've GOT to have some! (FYI Gingher are the best, but Fiskars are good too.)
Make A Stylish Boho Rag Scarf For Your 18 Inch Doll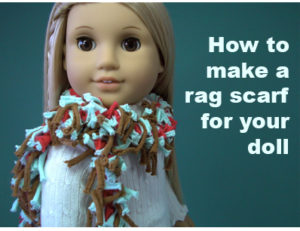 This is a colorful boho rag scarf you can make for your 18 inch doll from some old tee shirts!
All you have to do is be brave. Experiment. Mix and match until you find striking combinations, then start cutting strips and sewing them together.
In no time you'll have an adorable rag scarf that your 18 inch doll can wear with lots of different outfits.
(By the way – and I kid you not – have you ever seen a Hello Kitty sewing machine? Me neither until recently. I am seriously considering getting one for my twins to share.)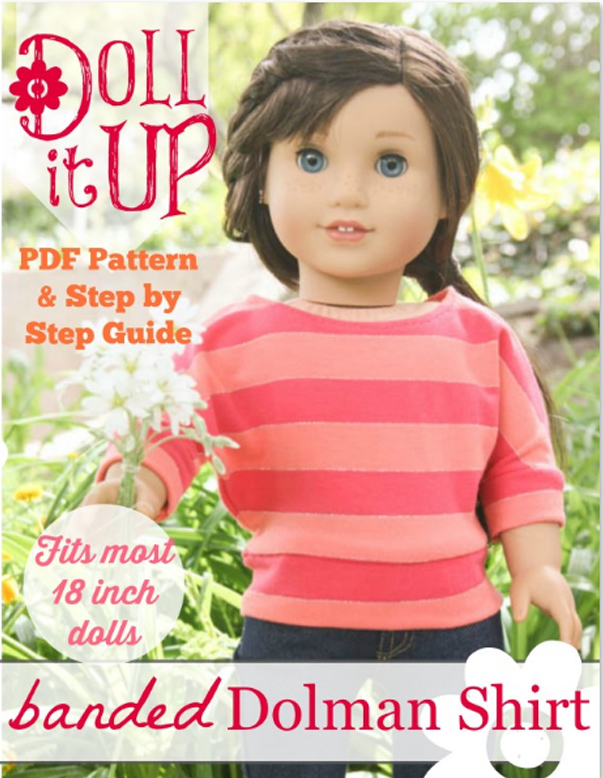 How about a Dollman Shirt for Your American Girl Doll?
Check out this sweet and stylish banded Dolman shirt pattern from the talented peeps over at Doll It Up.
Designed to fit an American Girl doll but adaptable for most 18 inch dolls – You can make this top from scraps of stretchy fabrics or chop up some worn out kid clothes.
With a wide neckline and no bulky closures, the possibilities are endless with this pattern, and the sewing instructions are super easy to follow.
This is a great free downloadable .pdf pattern and step-by-step guide.
I really hope you love these free doll clothes patterns as much as I do – and hey – if you have a free 18 inch doll sewing pattern that you'd like me to feature here just go ahead and comment below.
Have fun!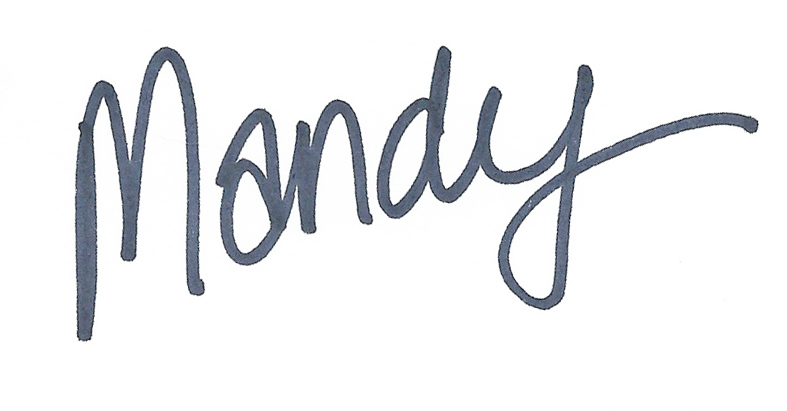 Mandy

P.S. Don't forget to check out my Mermaid Makeover Doll Outfit course – fits American Girl, Cabbage Patch and more. 🙂
Note: I do sometimes have affiliate links in my posts, but I only ever recommend stores and products that I use and love. 🙂