2017 – A Vibrant Crafter's Year In Review
Every year I try to look back at the previous 12 months and analyse where I rocked it and where I failed, followed by what I learned from it all. As 2017 was such a humdinger of a year for so many people it's going to get an official, crafting-related review from me.
I thought it might be helpful – or at least entertaining – if I shared some of my personal highlights (and low-lights) of 2017 with my fellow Vibrant Crafters. Here goes: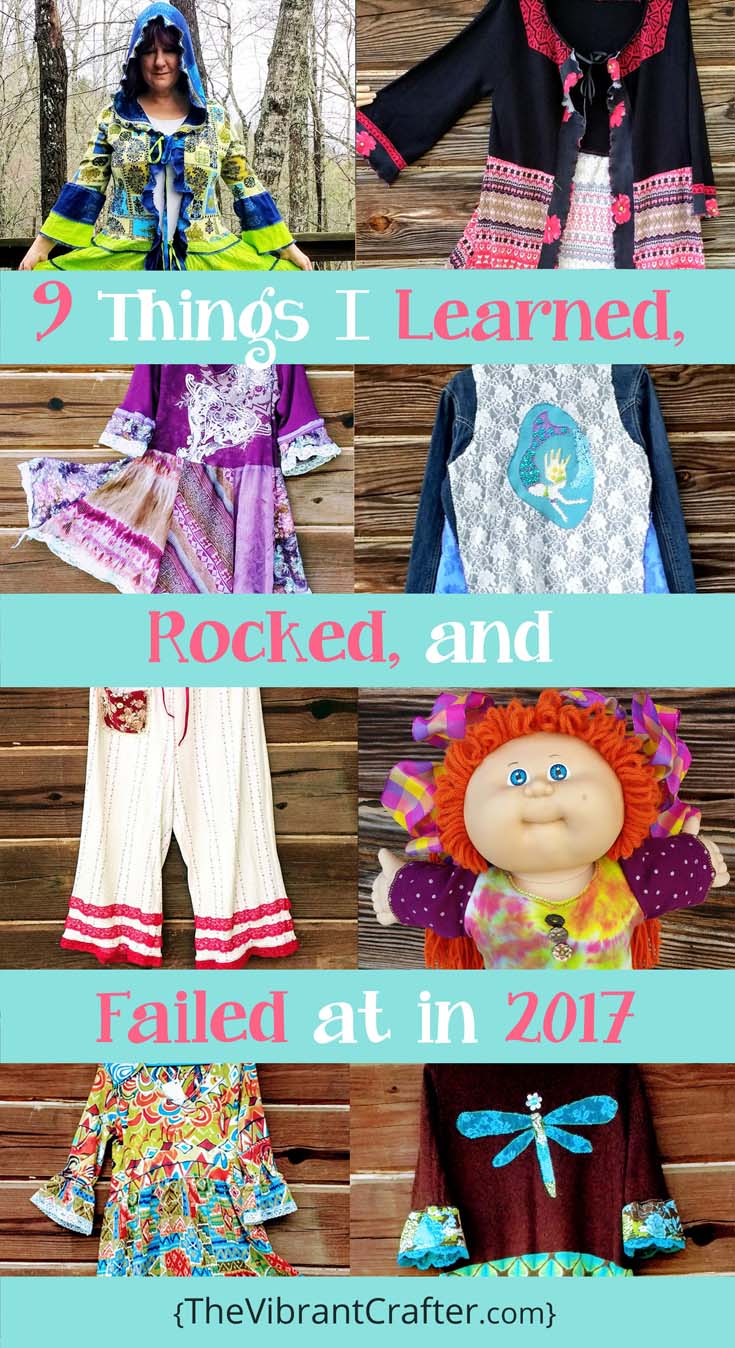 9 Things I Learned, Rocked, And Failed At In 2017
ROCKED IT: Opened a wonderful little re-fashion boutique in the tiny mountain town we live in with just a $1,500 budget. Was very proud of myself. Had an amazing summer. An awesome fall. Then winter came.
FAILED: Opened a wonderful little re-fashion boutique in a tiny mountain town that closes for winter. It's currently 3 degrees outside and the treacherous, narrow roads are black sheets of ice. Hmmmm – rethink?
LEARNED: Being an eco-fashion designer and maker is a full-time business. Running a boutique is a full-time business. Being a moderately successful blogger is a full-time business. This needs review.
ROCKED IT: Sold waaay more of my one-of-a-kind clothing this year than the previous 3 years combined, both online and off. My clothing sold like hot cakes at the shop during summer, and organic visits to my UpLove Creations Etsy shop as well as this website started to really take off toward the end of 2017. 
FAILED: My diet and exercise routines really suffered as a result of spending waaay more time sewing, photographing, and promoting my upcycled creations than I did the previous year. As did my blood pressure. Ooops!
LEARNED: Health is everything. Restructure (and raw recipes) coming in 2018.
ROCKED IT: Discovered exciting new strategies for how to reach the women who want to wear (or make) my funky, out-of-the-box, upcycled clothing. Woohooo!!!
FAILED: My mailing list grew, and grew, and grew – and I sent out no emails. Why? See #3
LEARNED: I like to try to do everything. It's all so much fun! But often you can accomplish a little more by doing a little less. 2018 will have to involve a lot more FOCUS.
"Bonus Learned"
10. LEARNED: Bernina sewing machines are STILL my most fave machines in the entire galaxy. They are pricey, but SO worth selling your soul for – REALLY, really, really!
And finally . . .
"Most Important Thing Learned in 2017"
11. MOST IMPORTANT LEARNED: That after all is said and done, no matter where you are or what you're doing in life, nothing – NOTHING – is more important than family and loved ones.
Next, I'm going to sit down with one of my most awesome Christmas presents – a snazzy 2018 Day Planner – and tackle the next 12 months!
How about you? Feel free to share your 2017 highlights (and low-lights) in the comments below.
Peace, Love + Blessings,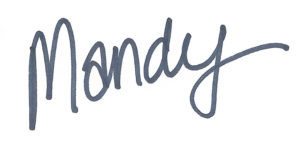 Mandy
P.S. Wow – you read this far! As a thank you gift, here's a 15% off coupon code for any item in my Etsy shop: UPLOVE10