It started getting chilly around here (finally) and I decided it was time to fashion some scrappy fingerless gloves, aka arm-warmers or Glovelies (TM) as I like to call them. I fashioned them from some fun pieces of fabric I had lying around. I was quickly hooked!
First I made a pair for Jasmine – my blue-turquoise-purple girl: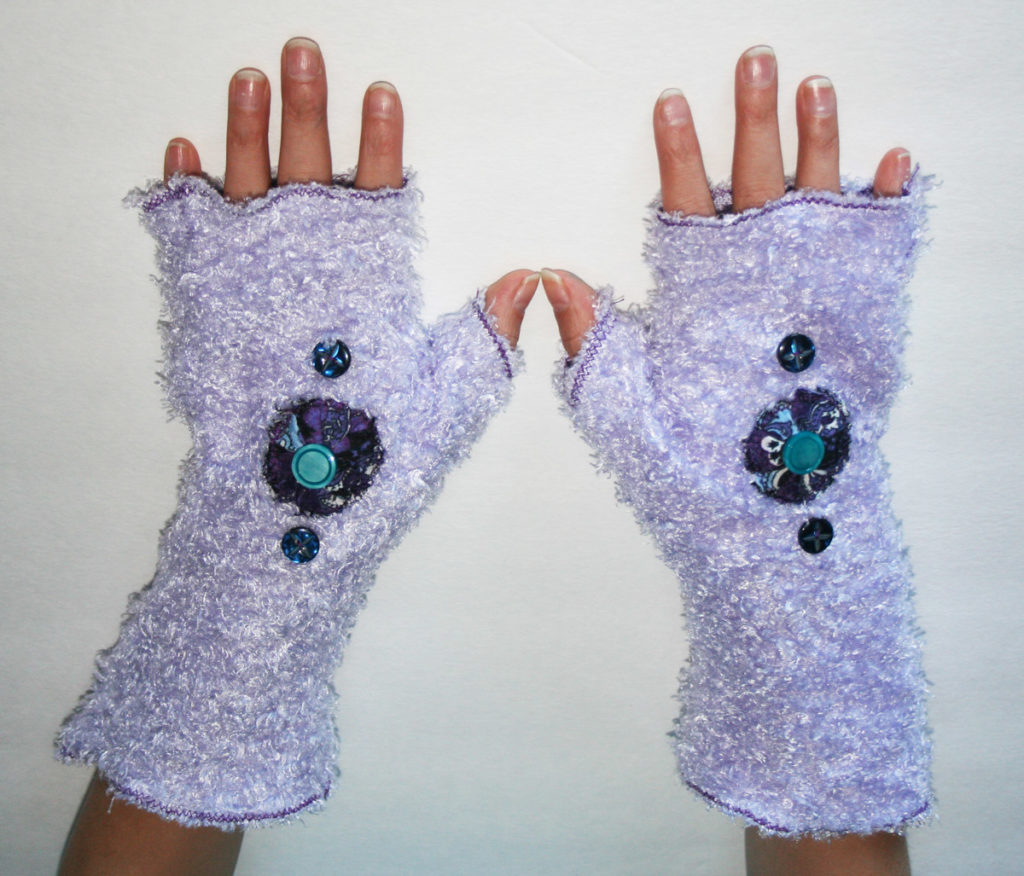 Of course, Holly then had to have some (it's a twin thing!):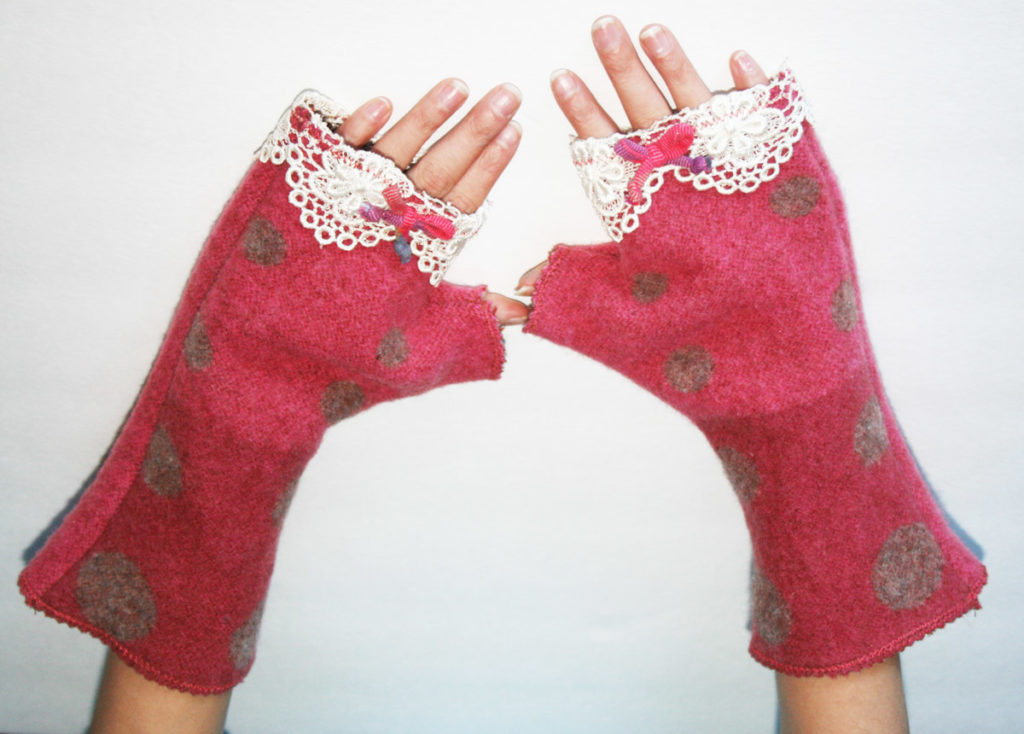 And Holly – being a pink-red-orange girl, had to have these. She insisted on the lace trim and of course, a bow. I made them from a moth-eaten wool scarf (carefully avoiding the holes!) and they are so cute on her!
Well, after all this excitement – you know what happened, right? Yes – MAMA had to have some. Mama (that's me, in case you were wondering) is a purple/crazy colors lady and this was the result, fashioned from the sleeves of an old sweater that I had used for another project.
So now that I am completely addicted to making funky fingerless gloves and arm warmers in all colors from my scrap stash – I am now offering customized fingerless gloves and arm warmers in my Etsy store. Hand-crafted in Haywood County in the beautiful mountains of Western North Carolina – yeah!
Let me know if you have to have some. 😉
Mandy