UPDATE: We are really excited to announce that on behalf of the LoveAgain Doll Project we delivered TWO boxes of cleaned, refurbished, and fabulized Cabbage Patch Kid therapy dolls this morning to the REACH women's shelter in Haywood County, NC. There were about 18 CPK's in all – everything from old Coleco dolls to special kids from Babyland that had fallen on hard times.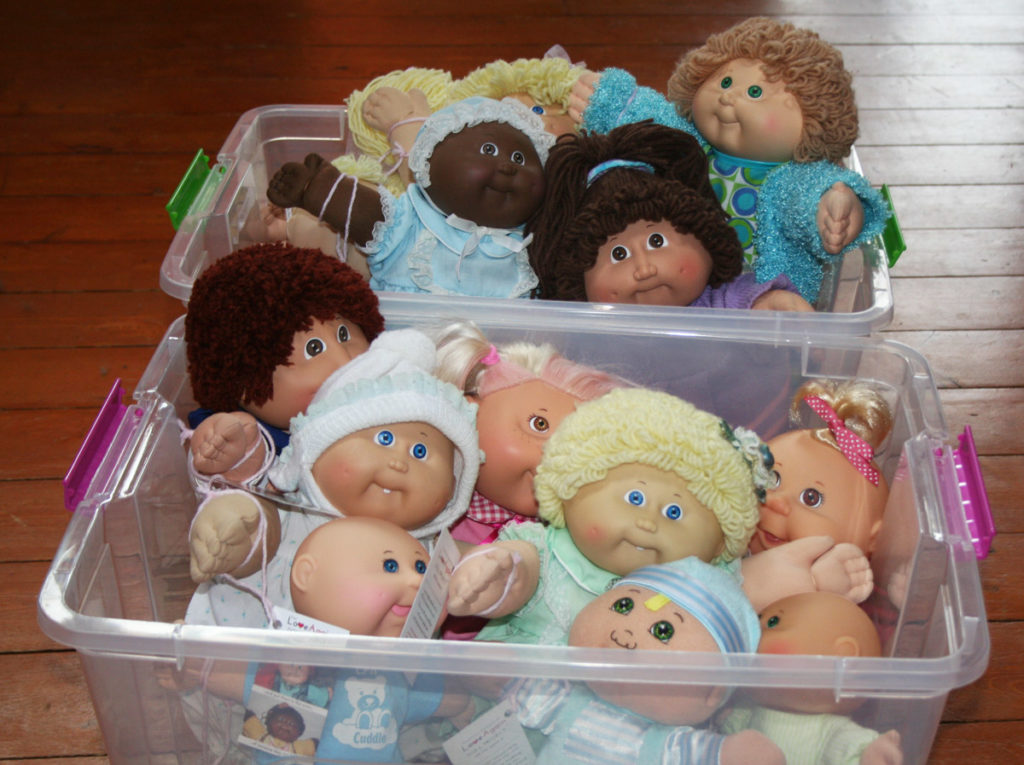 We also include some little newborn cabbies we rescued for the kids and some fun PlayAlong, JAXX and 25th Anniversary Cabbage Patch Kids for the older girls. Of course, they were all snapped up immediately with much ooohing and aaahing!
They look happy to be going to meet their new mamas, don't they?
Stay tuned for more pics!
Hugs, Mandy
P.S. The feedback was awesome – the women at the shelter LOVED them!
P.P.S. If you wanted to help us out you could buy a special refurbished vintage Cabbage Patch Doll here. 🙂